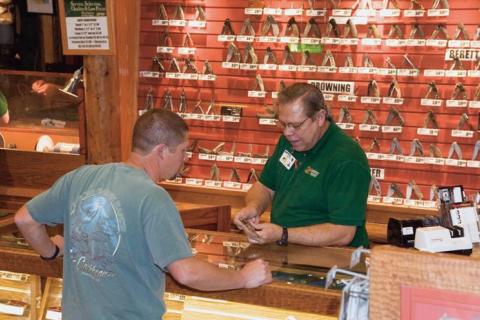 The selection of a camping knives and tools is a personal choice. That's why knives are such a hotly debated topic on social media and around the campfire. Everyone has their own favorites.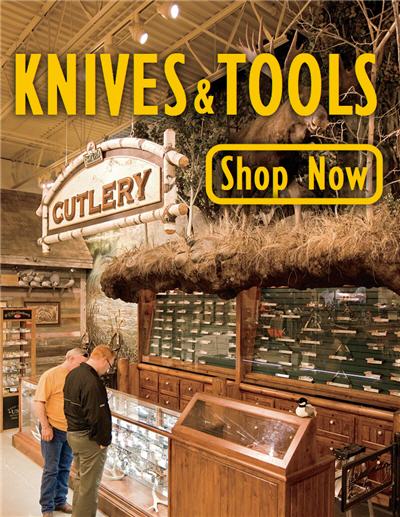 So instead of telling you our favorite makes, models, and designs and starting the arguments all over again, we think the best way to help you select a knife for camping is to review the requirements for a camping knife and the features you'll encounter when you're looking at them. From there, it's up to you to draw your own conclusions and make your selection.


For this exercise, the criteria will be that you're going to be allowed only one knife in your camp box for an entire camping trip. You're looking for one multi-purpose knife that will perform all camping related functions well.


What are those functions? Well, here's our list, and you should make your own additions to it based on where and how you camp.


Dicing potatoes
Slicing tomatoes
Sharpening green sticks for roasting hot dogs and marshmallows
Cutting various kinds of rope from paracord to heavy anchor lines
Tightening down a loose screw (no, you're not supposed to do that with a knife, but it's done very often anyway.)
Whittling a willow flute
Extracting a sliver from your thumb
Cleaning a fish
Mincing garlic
Fighting a black bear (remember, play dead for grizzlies!)


Find quality knives and tools at Bass Pro Shop here.
The Best Knife Blade Length
With only one knife in your camp box, you need a blade that's long enough to handle the chores like food prep, fish cleaning, and making that mythical black bear feel it if necessary, but is controllable enough to handle the detail jobs like whittling and pulling a sliver.



Tip: How to Make a Camp Box
This rules out "pocket knives" and most multi-tools from the get-go. Great as they are for the purposes for which they were intended, the blades are just too short for those big jobs. (Too bad, because with a multi-tool you have the screwdriver you need instead of that knife tip.)


Big "hog stickers" are out, too, because they are too heavy and clumsy to control well and get really heavy really fast when you start hiking or backpacking with them.  Besides if you're family camping at the KOA or the busy state park do you want to be "the guy" carrying around the outsized Bowie knife on your belt? Maybe … but probably not.


So the one-knife-in-the-campbox solution is a knife with a blade at least four inches long and maybe as long as six inches.


A Knife With Flexibility But Strong for Heavy Work

When you need to take out your knife and cut a heavy piece of rope in a hurry or defend yourself, you don't want a blade that bends all over the place. On the other hand, the optimal knife for boning meat or filleting a fish has a very flexible blade.


In making your choice for a camping knife, consider the tasks you'll be doing more often with it. Chances are high there's more fish cleaning and food prep than extricating yourself from fouled anchor lines or stabbing attacking critters. If so, that moves the needle to the flexible side of the spectrum, but the all-around camping knife probably isn't a fillet knife either.


Consider the Knifes Edge Angle

One thing everyone should be able to agree on is that a knife needs to be sharp, no matter how you'll use it. The only good knife, the only safe knife, is a sharp knife.


Tip: View The Best Knife Sharpener Guide Video & infographic

The debate rages, though, when it comes from the hardness of the steel. Do you want a knife that sharpens and takes an edge easily, but doesn't stay sharp as long under rugged use? Or do you want really hard steel (or other material) that will hold its edge for a long time, but is a challenging, time-consuming process to sharpen when it does eventually need it? That's a choice only you can make.


The angle at which the edge is ground on a knife is also important. On nearly any knife you'd consider for camping, the edge is created by beveling both sides of the blade.  So the "angle" of the blade is cited as half of the total because it's telling you the angle at which the blade is held to the sharpening surface.


10-17 degree edge – reserved for cutting softer materials like slicing meat or filleting fish. Edge is too fine and delicate for chopping even moderately hard materials. It will need frequent touch ups and resharpening.


18-22 degree edge – this is the common range of edge angle for most kitchen knives. A knife sharpened to 20 degrees will cut well and is still relatively durable. Touch up occasionally on a ceramic or steel rod will keep this edge angle in good all-around condition.


23-30 degree edge – this is the common range of edge angle for "outdoor" knives like hunting, pocket, and survival knives. While this "blunt" edge may not cut as well (and you likely won't even notice because of the type of cutting you're doing) it will last longer even under some abuse.


Greater than a 30-degree edge – these angles are reserved for chopping tools like axes, hatchets, machetes, and cleavers. Cutting with these implements relies on force and you don't want to have to apply that kind of technique for the majority of camp knife chores.


The logical choice for a camp knife is an edge between 18 and 30 degrees. Again, consider how you'll use the knife most often and make your choice.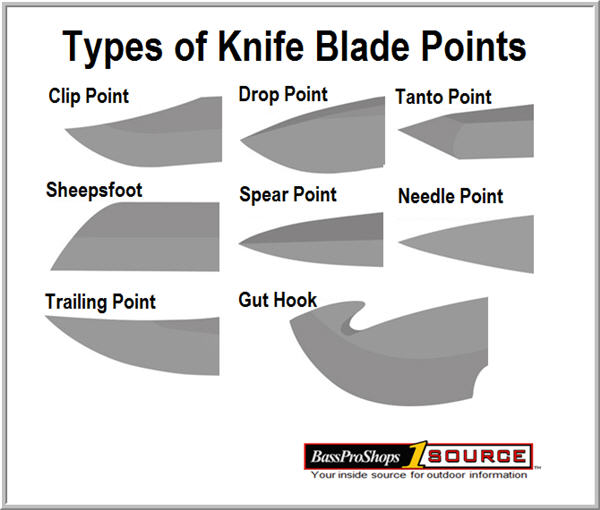 Knife Blade and Point Shapes
There are many variations of knife blade shapes as well as advantages and disadvantages of each. Some knife blade shapes are designed for specific purposes, such as cutting and slicing, piercing or skinning an animal. Some of the more common and popular blade shapes are listed below.


Clip Point: All-purpose and popular blade shape. The clip point is found on many pocket knives and fixed blade knives. Good for slicing and piercing.


Drop Point: A great all-purpose knife blade shape. Ideal for everyday carry and simple chores used on pocket knives and fixed blade knives.


Tanto Point: An extremely strong point that allows it to be used in tough situations. Popular for tactical fixed and folder knives. Difficult to sharpen.


Sheepsfoot: A safe knife with no actual "tip" to pierce with. Originally for trimmin the hooves on sheep, popular for woodcarving and electrical work.


Needle Point: Blade tapers to form a needle like tip. Can be single or double edged, strong point is often used in throwing knives. Small cutting edge.


Trailing Point: a lightweight knife has a large curved cutting area for slicing or skinning.Most common on skinning and fillet knives.


Gut Hook: Used by hunters for field dressing, the small hook cuts through the skin of the animal without nicking the intestines. Difficult to sharpen


Which is it, Fixed or Folding Knife?

While this characteristic gets the lion's share of the debate, it is actually one of the least important. Blade length, overall size and weight, blade flexibility, hardness, and edge angle all have greater impact on the utility of a camping knife than does whether it's a fixed blade or folding design. If it will truly live in your camp box most of the time, then a fixed blade offers better fine control and zero possibility of mechanical failure. Keep it securely stored in a good sheath and it can ride on your hip when it needs to. If you'll be carrying the camp knife more often than not – whether in your pocket, in your pack, or on your hip – then the compactness of a folding knife is appreciated.


The Spyderco Tenacious G-10 Lockback Folding Knife is a good belt knife for heavier chores, which does not have to have a blade longer than 3 or 4 inches.


Conclusion
The choice is yours. Consider how you'll use a camping knife most, and make your decision. Of course, the best option is stocking up on a variety of cutting implements from pocket knife through multi-tool to machete and splitting ax. There's a place for them all in the kit of the well-prepared camper.