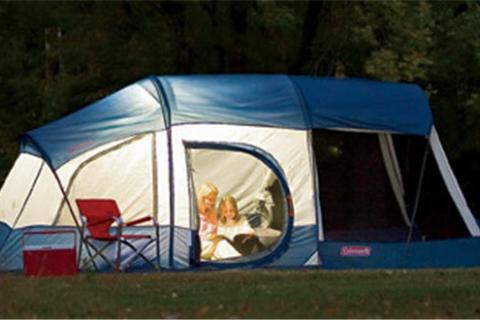 I'm a tech junkie, even when I'm out fishing, hunting or camping. But, I'm a dolt when it comes to keeping my electronics charged and ready when needed.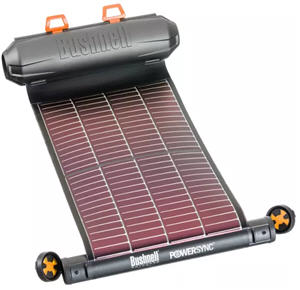 I can't count the times I've reached for my smartphone to shoot pics of a fun outing, just to see the dreaded "low-battery" warning – oftentimes within an hour of heading out.
That's why I've become a sun worshiper. Today's portable solar-driven, battery-recharging products like Bushnell PowerSync Mini Solar Wrap Panel are power-challenged outdoorsmen and women best friends, even during winter and when skies are gloomy. Fully electrified by the sun, they recharge cell phone batteries in an hour or two and charge iPads/tablets, handheld GPS units – practically any device – with a USB charging port.
Tip: The PowerSync Mini SolarWrap from Bushnell combines maximum portability with reliable power, providing solar charging and power storage for charging your devices when you're off the grid.

7 Great Features of Solar-Powered Battery Rechargers
1. Lightweight: We no longer need multi-panel designs to harness the sun. Thus, packs are lighter. Less weight means fewer Tylenol to soothe my back at the end of the day. Maybe not good thing from my chiropractor's standpoint; but from mine it's a mega bonus.
2. Compact: Units, which often are no bigger than a flashlight, pack and stow in small spaces. Tie one to the outside of a backpack or stow one in a modest fanny pack or corner of the boat console.
3. Fast Working: Units charge up fairly quickly, usually in four to six hours, under abundant sun. Newer models with innovative Amorphous Thin Film panels power faster than units with mono- and poly-crystalline panels. They also work better in less-than-ideal conditions and don't require a direct angle to the sun. So, overcast skies don't mean a night without Facebook or Twitter. God forbid.
4. Durable: Most portable models are tough and withstand rugged antics of hunters and anglers. Durability doesn't mean unbreakable or waterproof, though. So, no dropping a unit from the hunting tree stand or wading with it in your cargo pants pocket.
5. Ease of Use: To recharge electronics, simply plug-n-play. Some units also are complimented by easy-to-understand, lighted battery and charging gauges so I, and you, can visualize power availability without granny glasses.
6. Dual Charging: In addition to charging the units with the sun, some models offer charging from wall outlets. Folks with access to electricity can charge the unit at night to prepare it for the following day afield. Dang, wish I could remember to use this function when I'm at the cabin. I always end up having to use the sun.
7. Fair Price: Considering price tags of solar products not so long ago, portable units are real bargains. In the ballpark of $70 - $150, they're a small investment to make to ensure your big investments like smartphones and iPads can be fired up anywhere, anytime.
When considering units, compare several factors to ensure the unit you select fits your outdoor style and needs:
Size and shape
 
Weight
 
Amount of power generated by the unit
 
Sun or wall outlet time needed to fully charge the unit
 
Type of solar panel
 
Weather conditions needed to charge unit, and
 
Price