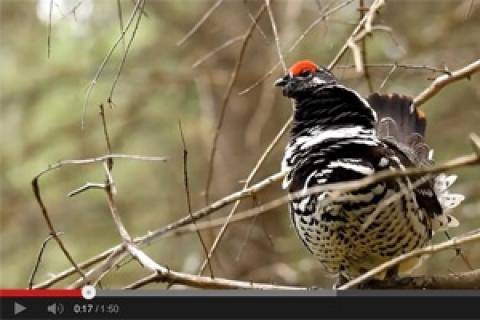 Reliving our outdoor experiences, whether it be fishing, hunting or wildlife encounters, is a common practice for those with a camera. These one dimensional images help take us back to those special moments but often don't convey the whole story in enough detail. Putting these timeless interactions in a video, however, will take your past experience to a whole new level.
The Goods
Video has become a popular hobby for many. Most DSLR camera allow the user to shoot video, as do many point-and-shoot. Specialty cameras, such as the GoPro offer an inexpensive option with the added ability to shoot underwater. This opens up a whole new realm of possibility.
I shoot all of my videos with either my Canon T1i or 7d DSLR. It allows me to shoot in HD for stunning colours and quality, while also doubling as my regular camera.
You may already have video capabilities available to you. If not, shop around and choose a model that fits both your budget and expectations. HD is a nice option to have. Waterproof is another.
Trustworthy Tripods
One piece of equipment I highly recommend is a sturdy tripod. Although hand-holding is useful in certain situations, to get a fluid panning motion and little to no camera shake, a tripod is a necessary purchase. Look for a rigid unit with a panning handle. Lightness is also an attractive attribute, especially if you will be carrying it all day in the woods.
A tripod can easily be set up in the boat or out in the field, making filming that much easier — as well as safer for your camera.
Editing
To make your videos appear professional, working with some editing software is necessary. These easy-to-use programs allow you to add titles, captions, transitions, and music, giving your videos that polished look. I am currently using Windows Movie Maker — a free program that comes standard on most Windows systems but can also be downloaded.
What to Film
The options are endless for the outdoors person when it comes to filming our adventures. Set up a camera on your next deer or goose hunt or when you're with a buddy in the boat chasing bass. Film that 8-point buck as he ruts in October or the interactions between the loons on the lake. The possibilities are great and the more time you spend shooting video the more ideas you will come up with.
Showcase the "big" picture — especially when working with wildlife. How they interact in their own environment, by using both close up shots and wide angles. This will help to convey the story the way it should be told.
Give video making a try this season. It will open up a new vision to your outdoor adventures while allowing you to relive that initial excitement.
For other videos posted by this author, visit his video page here: Justin Hoffman videos