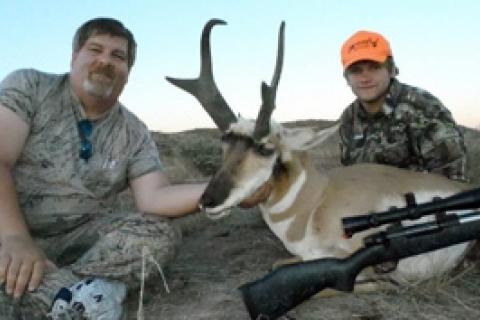 Pronghorns are beautiful and unique animals, with outstanding eyesight and blazing speed which make them a challenge to hunt. In good areas, a hunter can see a lot of game and have several spot-and-stalk opportunities, resulting in one of North America's most enjoyable hunts, whether carrying a rifle, bow, muzzleloader or even a handgun.
Pronghorn numbers and trophy quality can be highly variable from year to year based on winter mortality and/or drought, and this also affects the permit numbers available. Here, in alphabetical order, is my list of the best current destinations for pronghorn, factoring a combination of numbers of pronghorns and trophy potential, while keeping things within the budget of most hunters.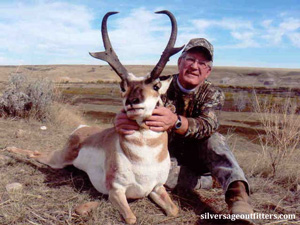 Alberta

Alberta is definitely a sleeper destination for pronghorn. Although it doesn't have anywhere near the numbers of animals found in places further south, there are still plenty of goats in the southern part of the province and they are intensively managed. They are also known for sporting horns with heavy mass. Quality outfitters such as Silver Sage Outfitters and Double Diamond Outfitters have a proven track record of getting their hunters big pronghorns.
Arizona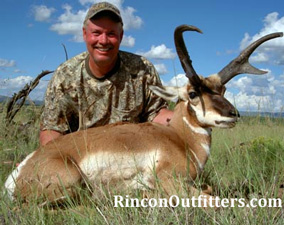 Arizona manages its pronghorn very aggressively, including predator control, and is arguably your best bet for a record book specimen. The problem is that tags are very hard to come by. If you are able to get your hands on a tag, Rincon Outfitters produces some very big bucks.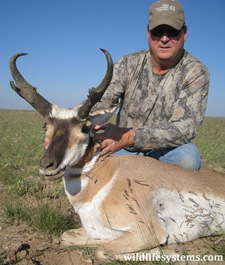 New Mexico

New Mexico has good numbers and some high quality pronghorn, but the availability of tags fluctuates based on drought, as does the trophy quality. However, tags on top quality ranches are available through outfitters, and this makes outfitted hunts a very popular option. Although Wildlife Systems Inc. is based in Texas, they offer some great pronghorn hunts in New Mexico. I have hunted whitetails with this operation, and I can highly recommend them.
Wyoming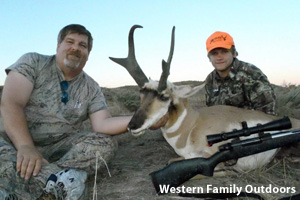 Up until just a few years ago, there were more pronghorn in Wyoming than people. A few years of drought and harsh winters have changed that recently, but Wyoming is still home to a very healthy population of speed goats, somewhere close to 400,000, and some exceptional hunting. With such numbers comes the possibility of some big bucks anywhere in the state, along with the thrill of seeing and assessing countless numbers of animals each day. Tags are also somewhat easier to get than in other jurisdictions. Much of Wyoming's pronghorn land is private, however, making an outfitted hunt the best option. One outfitter that I can personally recommend is Ward Anderson of Antelope Outfitters. I have hunted with Ward and took a monster 17-inch antelope within the first hour. Come to think of it, that was about 10 years back so I'm overdue for a return visit.
Finally I should mention Pronghorn Guide Service. They only hunt pronghorns, and they offer hunts in Arizona, New Mexico and Wyoming for trophy-class animals. These hunts aren't cheap, but their track record for producing record book animals is unsurpassed.
Good hunting.