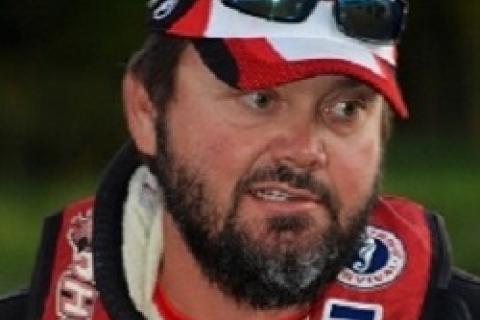 Five Questions for Greg Hackney
Ah, the Holiday Season. A perfect time of the year to shine the spotlight of truth known as Five Questions on Mercury pro Greg Hackney.
Hackney, aka the Hack Attack - and oh yeah, the guy who famously said on television as he flipped a big bass into his boat, "Godzilla ain't got nothing on me," - opens up and pours his heart out for all of the 1Source legions.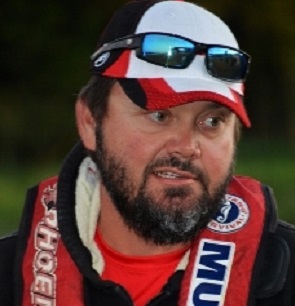 1Source - What do you do to relax?
GH - I deer hunt. Sitting in the woods is very peaceful to me. Takes my mind off things. Relieves stress. It's very serene out in nature. It centers me and gets me back to where I need to be. Of course, when that deer I want shows up the adrenaline rush is pretty good, too.
1Source - What do you think about when you're fishing in a tournament?
GH - That depends. During practice I think about almost anything. What to do next, how to fish, where to fish, what to use. I go with my gut instinct. If it's not going well, I may not think about the tournament at all. I think about where to go for dinner when things are going poorly. During the actual tournament, I only think about the next bite.
1Source- Do you prefer sweet or savory food?
GH - Savory. I will have a few sweets now and then, but I don't have a real sweet tooth. In fact, I could easily eliminate sweets from my diet. I can go long periods without having any. Now my wife, she loves her sweets. She will skip dinner to eat ice cream instead.
1Source - What one Christmas gift would you give to bass anglers if you could?
GH - A golden ticket to fish the Bassmaster Classic. It's the dream of so many competitive anglers. I know that would be a lot of anglers fishing all at once, but I've been on Lake Guntersville before when it felt as if all of the bass anglers in the country were there fishing it at the same time.
1Source - What was the catalyst for you to become a pro angler?
GH - When I was 12 or 13, I watched Rick Clunn win the Bassmaster Classic on the final day out of Pine Bluff. I had been fishing for bass already, but knew nothing about tournament fishing. Watching Clunn win made a huge impression. It is the reason I am where I am today. I was scarred for life.