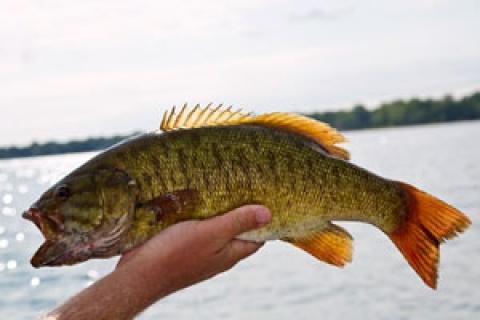 With bass season set to begin soon in Eastern Ontario, Canada, my day has been spent prepping tackle and sorting my fishing gear. As I scour over hundreds of fishing baits, one perennial favorite stands out among many: the spinnerbait. For smallmouth bass, this bait has, and will, remain tops in my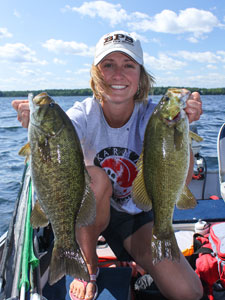 books.
I decided to change things up for this blog. The following are questions I actually asked myself about bass fishing with spinnerbaits, and hopefully it will help you if you decide to toss these baits for smallmouths.
What Style of Spinnerbait do you have the Most Confidence In?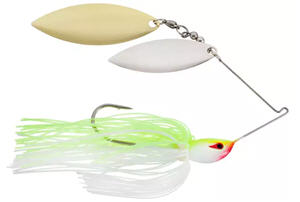 Depending on depth and conditions, I stick to two sizes of spinnerbaits: a 3/4-ounce and 1-ounce model. These two sizes allow me to speed crank them in as well as toss them a country mile.
Double willow leaf blades give me the flash and action I desire, and will either be both silver, or a combination of silver and gold. In terms of skirt color, all white or white/red seem to work best.
Tip: The Lazer Eye Spinnerbait's head and reflective lazer eyes presents a realistic catch to smallmouth.
Why is This Lure a Confidence Bait for You?
The spinnerbait is a confidence bait in my eyes for a number of reasons. The major one would be how wound up and aggressive smallmouth get when they spot one. They just plain need to eat it! I also like the fact that I can work water quickly, both shallow and deep, and if truth be told, they really are a no-brainer of a bait to work. There is no wrong way to fish these things.
What Equipment do You Use for Tossing Spinnerbaits?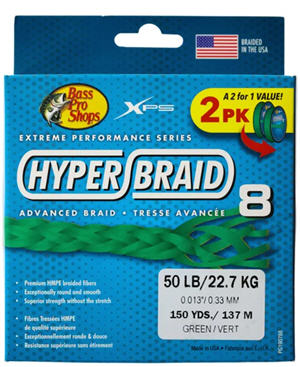 When working spinnerbaits for smallmouth bass, a 7-foot medium-heavy baitcast rod and reel combo is my first choice. The length will allow you to throw baits well, while also giving you the leverage to optimally fight fish. A medium-heavy action will give you the backbone needed to play tug-of-war with these tough customers. A baitcast reel with a high gear ratio is definitely needed, and a bare minimum would be a reel with 6.2:1 ratio. The higher that number, the better you will do.
Tip: The Lew's Custom Lite Speed Stick Casting Rod super lightweight and sensitive without sacrificing durability.
As for fishing line, I go with 30-pound test braided fishing line.
Where do You Throw a Spinnerbait?
Certain areas of a lake will prove more productive when working a spinnerbait for smallmouth. When the winds are howling and the wave action is up, wind-blown points, islands and humps all get the nod. These may be the best conditions and areas you can target when working a spinnerbait.
I also like to search out rocky shoals and pay special attention to beach areas and sand/weed flats. In terms of depth, I'll run a spinnerbait is water as skinny as 3 feet and as deep as 30. If the fish are there, they will find the bait.
How do You Work a Spinnerbait?
My favorite way to work a spinnerbait is FAST! I'll burn them back to the boat as quick as I can turn that handle. I think this is the most important aspect for getting strikes. I will alter my retrieve from time to time, and that may include a stop-and-go or a yo-yo style technique. I generally resort to this if the fish are not hitting the straight and fast retrieve, which is always my preferred method.
Jump on the spinnerbait bandwagon this season and find out why I always have one rigged on when I hit the water. Hopefully they become your confidence bait, also.