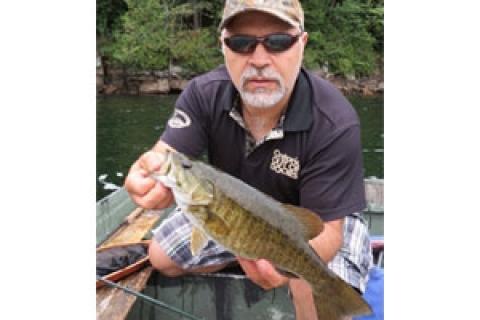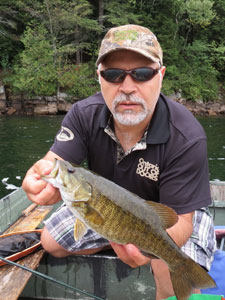 Earlier this season, I was fishing for brook trout in a river I know and love. We were doing well too, catching decent fish while nymphing. Then a thought occurred to me.


"Why not try a big wooly bugger to entice larger brookies?" It had worked wonderfully well in the past.


So I tied on a bead head wooly bugger in olive and gave it a go. Not one full swing of the fly later, I was into a good fish. But instead of being a brookie, it turned out to be a smallmouth bass — a good one of about 3 pounds, in fact. The next three casts brought the same results: three really nice bass out of the fast water.


The problem was they were out of season, so I clipped the fly and went back to nymphing and catching brook trout. Of course, when opening day of bass season finally arrived, my 5-weight was loaded with the same fly those bass had fallen too. And the results were predictable. I caught a slew of fish, including one I estimated to be 4 pounds, which broke me off within a paddle's length of the boat.


Simply put, wooly buggers, especially bead head ones in olive, black and white, work well on smallmouth bass. My theory is that they mistake the olive ones for leeches, crayfish or damselfly nymphs; the black ones for leeches or stone flies; and the white ones for minnows. Whether that is true or not, only the fish know.


But what is certain is that the wooly bugger in a size 4 to 8 is a near-perfect smallmouth fly. It's easy to cast, effective, simple to tie and lively in the water. Moreover, you can't fish it wrong. I've caught bass on slow retrieves on sinking and floating line, by jigging them and trolling too.


This is something that proves itself to me season after season. And it's not for just small bass. Over the years, I've seen several that have exceeded 5 pounds fall to the lowly wooly bugger.


I truly believe they should have a prominent place in every fly angler's smallmouth box. The fish just love them.