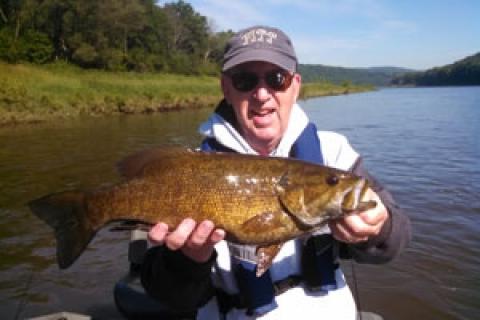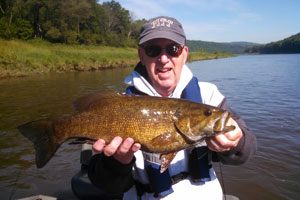 Subtle changes in presentation can make a big difference in fishing success, something I was reminded of during last week's slate of guide trips.


In this case, the lure in question was a soft-bodied jerkbait; the presentation adjustment was one of slowing down just a bit, a change that meant the difference between run-of-the-mill sized bass, and some true lunkers.


Soft bodied jerkbaits like Zoom's Super Fluke are an important part of my summer fishing arsenal. Along with hard-bodied jerkbaits (typically a 3-inch Rapala X-Rap), they account for about 95 percent of my summertime river smallmouth bass.


Both styles of baits can be worked in a fast aggressive manner, one that teases otherwise well-fed bass into biting. Basically the retrieve is two-part: the jerk, imparted by a sharp twitch of the rod tip, while at the same time reeling in the resulting slack, gets the fish's attention. The pause provides the opportunity for the bass to eat the bait. All things being equal, though, lengthier pauses tend to catch bigger bass. The difference isn't much: rather than just a second, pausing the bait for three or four seconds.