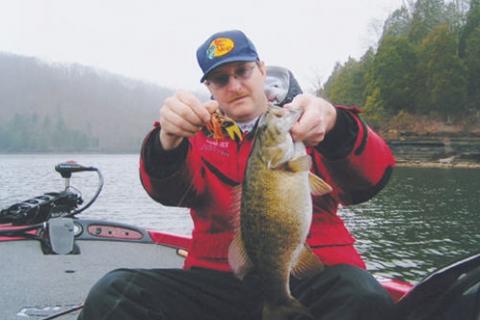 During the fall, bass in reservoirs tend to move from deep to shallow water using submerged ditches. Ditches are narrow, winding and sometimes hard to locate—but it is worthwhile to look for them and to fish in them.


Check along the banks of lakes for grooves cut by runoff during heavy rains. These were present before the lake was formed and continue beneath the water's surface. The ditches along old roads that were there when the land was flooded are also a good bet to fish. Use your trolling motor and graph to follow the ditch along its path.


If the ditch is lined with brush and stumps, try a spinnerbait, jig-and-pig, or plastic worm baits. If the ditch is lined with rocks, try a shallow-diving or lipless crankbait. Feel free to tell your buddies about all the bass you caught in ditches—just remind them to stay on the sidewalk.



Tip: Click here to view a printable Bass Times Quick Tip fishing story: Running the Ditches.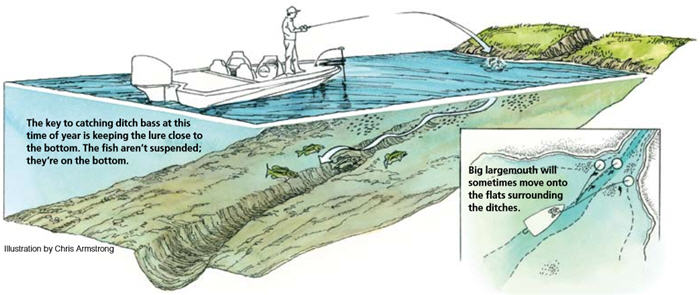 Illustration by Chris Armstrong, Photo from December 2008 Bass Times presented by Bassmaster
By Larry Whiteley, Host of the award winning
Outdoor World Radio