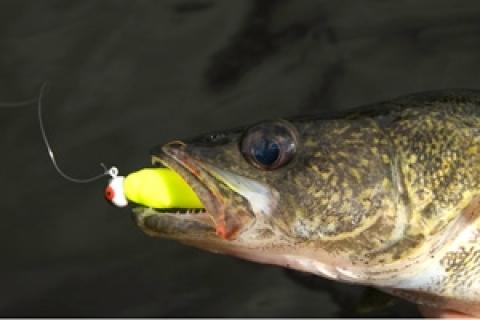 In walleye country, rivers hold an abundance of fish. Current adds another dimension to angling, which can be a challenge, but it often concentrates walleye in specific areas. The next time you plan to go fishing for river walleye, be sure you've got a selection of these go-to lures. 
You've Got to Have Fishing Jigs for River Walleye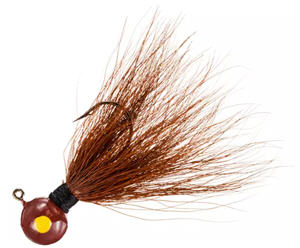 River fishing for walleye without jigs is asking for trouble. I carry at least one tray stocked with basic, round jig heads like the Bass Pro Shops XPS Walleye Anger Meteor Jig between 1/8- to 3/4-ounces. This style of jig works well for most vertical jigging and casting situations. Although several high-quality grub bodies are available on the market, I've found 3- to 4-inch Berkley's Gulp! Alive! Grubs and Minnows to be especially productive. The three- and four-inch grubs have become one of my favorite walleye jigging bait as of late.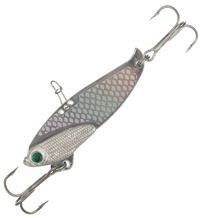 Yet, I'm also a big fan of bucktail jigs for walleye, such as Bass Pro Shops XPS Bucktail Jigs. They're excellent for rip-jigging weed edges in rivers for aggressive fish. They also shine when finessing fish in deeper water as well. Natural colored hair bodies tipped with live minnows or leeches have a way of coaxing bites from walleye other lures can't deliver.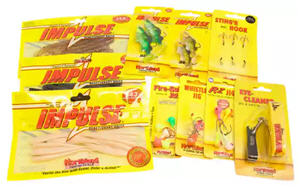 I also carry a few other specific styles of jigs. The first are bladed jigs, like those by Walleye Angler lures or the Northland's Thumper Jig. When tossing jigs around eddies and current breaks, the blade on these jigs adds flash and extra vibrations to your offering. Another good jig to carry is Fin-Tech's Nuckle Ball Jig in original or two-tone color patterns. The jig's shape helps it sit with the hook pointing up for easy walleye slurping. The bent hook design allows for weedless rigging. The hook positioning on these jigs also ensure proper placement for the set and delivers high hook-up rates.
Your Walleye Kit Will Need Heavy Metal Fishing Lures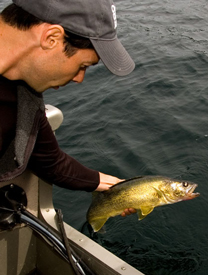 A walleye-river toolkit also must include some metal baits. These lures work year round, but are especially lethal in spring and autumn's cold waters. Bladebaits, like the Bass Pro Shops XPS Lazer Blade lure or the Cotton Cordell Gay Blade are a reliable choice for most rivers. These lures can be vertically jigged or cast and then hopped along bottom. Bladebaits put out loads of vibration along with a tight action that drive walleye wild. These are excellent lures to trigger reaction strikes.
Spoons are also deadly. If I could only pick one jigging spoon for fishing walleye in rivers it'd be a Northland Buck-Shot Rattle Spoon. This is a great tool for dissecting ledges and current seams. It's versatile too in that it works when jigged aggressively as well as when manipulated with slow, light lifts and shakes. The rattles really help call-in fish.
Casting spoons also have their place in rivers. The key is maintaining contact with the bait at all times to reduce snags. A retrieve should include a hopping or a swimming action combined with pauses to allow the spoon to flutter seductively downward. Two excellent baits are Luhr Jensen's Krocodile Spoon and Strike King's Sexy Spoon.
When Walleye are Fussy Go With Walleye Live Bait Kits
When it comes to working bends, holes and eddies in slow-moving rivers, live bait rigs like minnow and crawler harnesses can be deadly when fish are fussy. Little more than a weight, swivel, beads and a hook, these rigs catch plenty of fish. Complete rigs are available, such as Lindy's Floating Rig X-Treme Minnow and crawler set ups. Walking sinkers can be purchased separately to make your own rigs. Northland's Roach Walker Sinkers are more of the traditional style of weight used, although Lindy's No-Snagg Slip Sinkers work well to prevent hang-ups. Thread these sinkers on the main line and then add a small bead and tie on a ball-bearing swivel. The bead protects the knot and line from the sinker. To the other end of the swivel tie on a monofilament or fluorocarbon leader of 18-inches or more. Lastly, tie on a small hook for live bait rigging.
If using worms, consider using Lindy's Worm Blower to add a bit of air to the offering to keep it suspended off bottom. Alternatively, using a floating jig head works well, such as the Bass Pro Shops Walleye Angler SUV drift jig.
Have Floats Handy for Offering Bait to Walleye
On certain days on rivers, slip floats seem to be the best way to present bait to walleye. I've used this tactic to drift live and artificial baits over points, bends and humps, around islands and through holes and eddies. Slip floats work best when fishing for walleye in deeper zones as casting with spring floats is often unmanageable. For taking walleye during twilight and at night, use Thill's Nite Brite Lighted Floats. These illuminated floats make it easy to see strikes.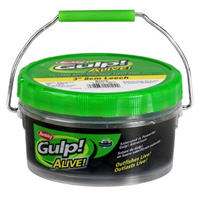 To keep slip floats in place, thread a bobber stop onto your main line. TroKar Octopus hooks work well for live bait rigging beneath floats, as do small jigs between 1/16- to 1/4-ounces. You may need to add a few split shots so the float sinks easily when a walleye bites. Separate the sinkers by a few inches up the line just above the hook. Not only does this make light strikes easy to detect, but it also ensure the float provides little resistance when the fish takes the bait. Worms, leeches and minnows all work well below floats. Berkley's Gulp! Alive! Leeches are deadly as well.
Spinner Rigs & Bottom Bouncers for Walleye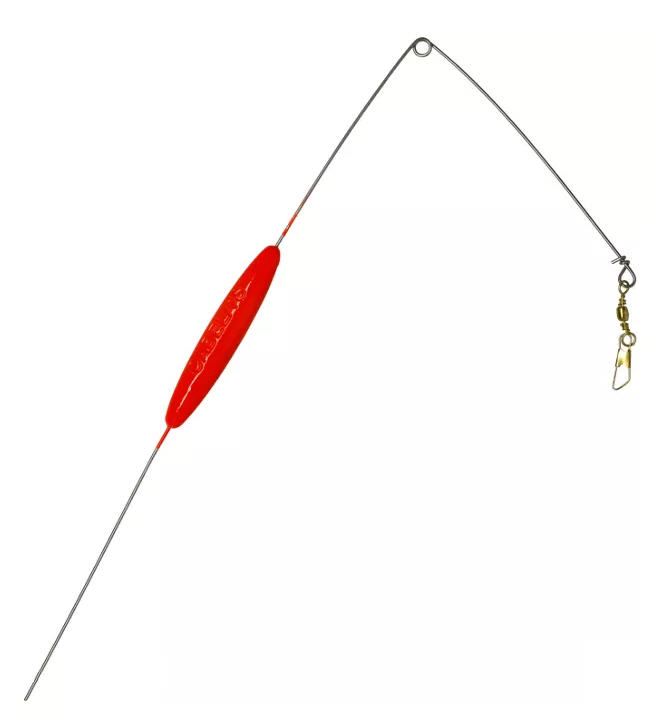 Although I have a lot of confidence in vertical jigging and prefer this presentation when it's effective, at times, trolling simply boats more walleye. One of the deadliest presentations for walleye is a walleye spinner rig like Cabela's Metallic spinners teamed with a bottom bouncer, like the Cabela's Bottom Bouncers. Use them along typical walleye structure haunts like breaks, points and holes. They also shine on the outside edges of weed walls.
Individual bouncers and spinners are also available from a variety of companies. For on-the-water customization without needing to retie rigs, check out the spinners with interchangeable blades. It's important to carry both single- and double-hook spinners. Use singles for leech and minnow tipping and tandem hooks for crawlers.
Always Carry Hardbaits Like Crankbaits and Minnow Baits for Walleye

Continuing the trolling theme, you should also carry a good selection of hardbaits for walleye. Your collection should include a few shallow-running baits for night-time trolling over weed flats. Walleye frequently invade greenery come dark to feed on perch and other baitfish. Good baits include Smithwick's Rattlin' Rogues, Rapala's Shallow Shad Rap or STORM's Thunderstick minnow.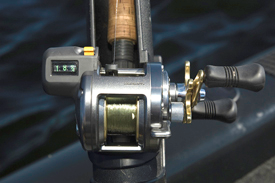 Next, carry an assortment of deep-diving baits for trolling walleye daytime haunts. There are plenty of lures available, but here are some tried-and-true walleye trolling baits: Cotton Cordell's Wally Diver, Rapala's Deep Tail Dancer, or the popular STORMS Deep ThunderStick, and Mann's Stretch Series Trolling Lures.
If you don't already own a line-counter reel for trolling, consider investing in one to troll with precision. Once you match the running depth of your lure with where walleye are holding and feeding, catching multiple fish is as easy as setting out the same length of line for each trolling pass over active fish.
Have Your Trusted River Fishing Boating Gear
When it comes to river fishing a few boat tools will make life easier on the water. It begins with a quality drift sock or drift anchor like the Bass Pro Shops Extreme Drift Anchor. Current adds another dimension to using one, but overall these are handy devices to help you maintain boat control and position during wavy and windy conditions.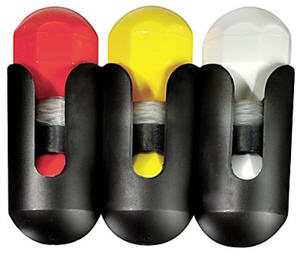 An inexpensive but effective device for walleye fishing is a marker buoy like the top customer rated Bass Pro Shops Marker Buoy. Marker buoys usually come in packs of three and are available with a holder. They allow you to mark important spots, like a deep weed edge. They're difficult to use in fast current, but are otherwise are excellent tools.
In many respects, waypoints in fish finders with GPS can serve as digital marker buoys. Better still, these icons can be saved for return trips. GPS and electronic fishing maps like those made by Navionics make fishing more efficient and precise. GPS and map data combined also let you explore underwater fish-holding structures. These features are particularly helpful on large river systems where reading the water is not as straightforward as it is on smaller ones.
Next time you head to your favorite river for some walleye fishing, make sure you're outfitted with a good selection of tackle. From jigging to trolling, a tackle box stocked with an assortment of the items mentioned above should have you covered for walleye success no matter what conditions you encounter.