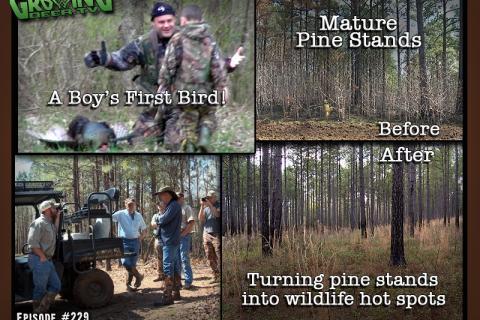 After a brief Easter Greeting (:55 to 1:16 mark), Dr. Woods travels to Alabama for a turkey hunt then shares the secret of how to turn a mature pine stand into a wildlife hot spot! (see 1:30 to 6:32 mark) Stay tuned to the end for a special turkey hunt as 6 year old Maddox Gandee takes his first bird. It's a magical moment between father and son! (see 6:33 to 10:34 mark)


Join the conversation with other hunters and land owners on Growing Deer Tv's facebook page.
See more of Grant Woods videos and information useful for deer hunters.


From GrowingDeer.tv
Grant Woods