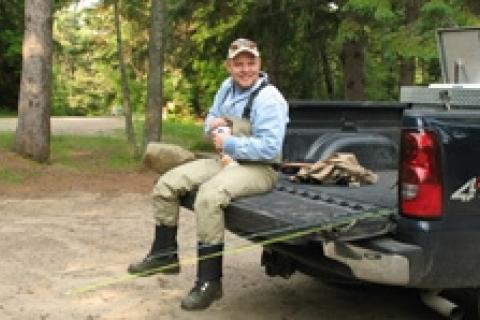 Most articles about fly fishing focus on the fishing experience, the fish, what flies to use and what tactics work. That's fine but I've spent the better part of this afternoon preparing for a day on my favorite river tomorrow. That got me thinking that it's high time we discussed the items needed to support an angler's efforts during a full day's outing.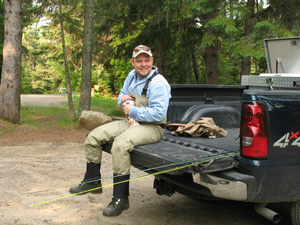 Don't forget to get some fuel so you can last all day on the water.
Let's start with a decent lunch that includes a couple of granola bars, perhaps some fruit and a few bottles of water — you can carry all this with you or leave it at your vehicle. I know a lot of anglers forego this, opting to grab food on the way out, but wading and casting for a day can take a lot out of you and the last thing you want to do is feel dehydrated or faint on the water. Besides, sometimes breaking for lunch allows you to evaluate what has gone right and wrong and attack the afternoon with a renewed enthusiasm.
There are also bugs to contend with. My upcoming trip is taking me smack dab into swarms and swarms of hungry black flies and mosquitoes. That means I'll be carrying along a Thermacell bug repellent unit and a few extra cartridges, which I'll activate and hang on my fly vest should the bugs get real bad. Otherwise, I'll spray myself with insect repellent, especially around my sleeves and collar and the back of my head and neck. In the old days, at this time of year, I used to wear a bug jacket with hood (our black flies are fierce) but the Thermacell and bug repellent combo go a long way towards deterring biting insects.
Sun screen along with a good sun hat (preferably one with long bill and shade) as well as sun gloves like Glacier Glove's Dr. Shade gloves protect you from the sun's harming rays which are also reflected off the water — skin cancer is no laughing matter. As always, a pair of polarized sunglasses is indispensible, both for fishing and eye protection from errant hooks and the sun's rays.
Lastly, I pack my wallet and license in a zip-locked bag and pocket camera in a waterproof hard case. In some areas you might also consider bear spray.
Now all I need are waders, boots, rod, net and fully stocked fly vest and I'm ready for comfortable a day on the water.