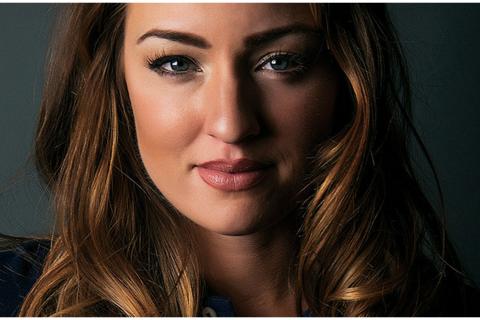 With a competitive record as decorated as hers, Corey Cogdell hardly needs an introduction. She's earned many of the highest accolades in trapshooting, including two National Championship titles and six World Cup medals. You may have even seen her in 2008 at a little event known as the Beijing Olympics where she brought home Team USA's first shooting medal.
In case it isn't clear yet: Corey is a big deal. But before becoming the first American woman to ever win an Olympic medal in the sport, and before becoming a household name in the trapshooting world, Corey was once a member of her local 4-H Club who fell in love with its shooting-sports program.
Despite her busy schedule, we managed to catch up with Corey to talk about how 4-H helped her on the road to the Olympics and how such programs could help young shooters chase similar dreams.
Cabela's: First off, tell us how you got started in 4-H and why you ended up sticking with it.
Corey: I was introduced to the 4-H shooting-sports program through my local home-school association in Alaska when I was 14. I got to try all the different shooting sports, including air rifle, air pistol, archery and shotgun. I fell in love with shotgun shooting and the challenge of hitting a moving target. Ultimately, I have always been a competitive person, so I think striving for perfection kept me interested at a young age.
Cabela's: What is your most memorable 4-H moment?
Corey: I would have to say competing at the Grand American trap shoot in Vandalia, Ohio, with our all-girls 4-H team when I was 15 or 16. Talk about girl power!
Cabela's: What lessons did you learn in 4-H that helped you in the Olympics?
Corey: I learned a great deal about discipline and persistence. There were many days I practiced and didn't shoot well, but with the help of great coaching, I learned to be persistent and determined in my training. I still use those lessons every day in my training for the Olympics.
Cabela's: When did you first realize that you could make it all the way to the Olympic level?
Corey: Shortly after I left my home state of Alaska to pursue my Olympic dreams, I competed in a selection match against all the top women in the United States and beat many of them who had been shooting for 10 or more years. At that moment, I realized that if I trained really hard, I could be the best in the country and compete on the world stage.
Cabela's: Speaking of which, tell us about your set training schedule and how it changes when you're training for the Olympics.
Corey: On average, I train five days a week and shoot between 100 and 300 rounds a day, depending on what I'm working on. As I lead up to a big competition, I plan my training so that I'm shooting my highest volume about two weeks out, and then I steadily reduce my quantity of rounds so I'm shooting more quality over quantity. I need to be rested before a big match, so I try to reduce any external distractions and focus on only the things I can control.
Cabela's: What other lessons did you learn in 4-H and how do they help you in your everyday life?
Corey: One of my favorite lessons 4-H helped teach me was teamwork. My husband and I always say that if we work as a team, we can accomplish many great things together. And we have! No matter what challenges we face, we always try to use teamwork to overcome them.
Cabela's: Why do you think it's important for young shooters to be involved in programs like 4-H?
Corey: First of all, I think 4-H builds a great foundation for proper gun safety and helps teach young shooters a respect for firearms. There are so many great volunteer instructors who help young shooters build a solid shooting technique, and they create such a fun atmosphere for learning all the different shooting disciplines.
Cabela's: What advice do you have for new or young shooters?
Corey: Be safe and have fun! The great thing about shooting is that it's a sport you can do your whole life. You should be sure to develop solid fundamentals so you get your long shooting career started off on the right track.
Cabela's: How about advice specifically for young females entering the sport?
Corey: I am all about girl power in the shooting sports! I love the fact that girls have the ability to compete with the boys on an even playing field, and my advice for young women is to not let anyone tell you that you can't do something just because you're a girl. Go out there with confidence and have fun.