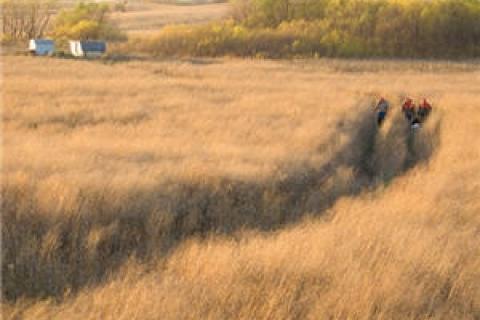 "Dr. Babcock will be sick all next week," the University of South Carolina bulletin board note read in the fall of 1926. The famous author and USC English professor predicted his onset of quail hunting disease. His passion for quail hunting equaled his passion for education and teaching, often causing conflicts in his career.


Tales of Quails 'n Such became one of Babcock's most popular books, as he described the heyday of hunting the "King of the South, the bobwhite quail.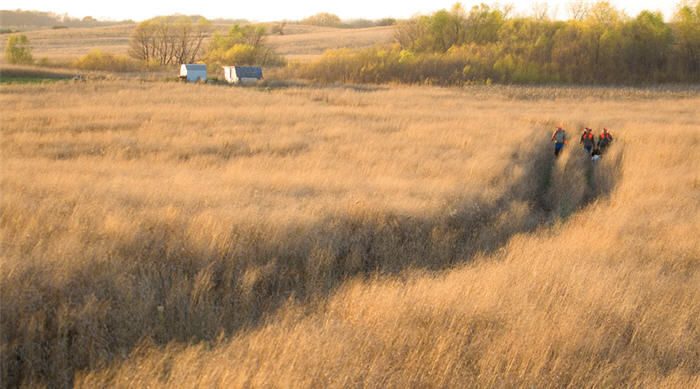 Though quail hunting isn't as easy to do as it once was, the rewards of spending a day afield with family, friends and a good bird dog make it worth the effort.
Quail hunters of today can only dream of the marvelous quail hunting opportunities of the past, when 20 covey days were not unusual on both public and private lands. Massive changes in agricultural practices and perhaps unidentified environmental changes have reduced quail populations across their range considerably.


Hunters who share the romantic notions of quail hunting possessed by Babcock still exist, though. Those who yearn for days afield will find substantial populations of the handsome birds in Georgia, the Carolinas, Florida, Mississippi, Alabama, Texas and Oklahoma. Pockets of birds still have a stronghold in Midwestern states such as Missouri, Iowa, Kansas and Nebraska.


Public Land Quail Hunting


In decades past, hunting quail was simply a matter of grabbing the old shotgun, the family pointer and walking out back for a quick afternoon hunt. Friend Ronnie Stevenson described such a scene. "My dad pastored in South Carolina for years. I could not wait for school to get out every day in quail season. I would hurry home, grab my shotgun, a few shells and old "Bo," our hard headed pointer, and walk right out the back door and start hunting old fields. I killed a lot of birds in those days."


Starts in quail hunting today are no longer that simple. Wise individuals aiming to get into the sport most often begin their searches on the Internet. State game and fish agencies mange massive amounts of land, often interspersed with food plots and natural plantings.  One of my favorite places to quail hunt in Missouri is on Corps of Engineers lands surrounding one of our major lakes.


Public grounds can provide exciting hunts, but hunters should expect to burn some shoe leather to find birds. But the enjoyment of hunting over a good bird dog is worth the effort.


Private Land and Preserve Quail Hunting
Public lands are a viable option for hunting quail. However, hunting public lands requires a lot of time spent, in most cases, for a limited number of birds.


"Quail hunting became frustrating for many hunters, and they dropped out," said Phil Fleeman, owner of DaDooRunRun Shooting Preserve near Puxico, Missouri. "Some of the best quail hunting these days takes place on private grounds and shooting preserves. Hunters can spend a lot of time hunting on their own. Too, few people want to keep a bird dog all year just to quail hunt a couple of times. For many people it is a real advantage to go to a hunting preserve where professional managers have quality birds, excellent dogs, guides and in many cases, lodges."


Although quail hunting isn't what it was in Havilah Babcock's day, the sport is alive and well. Many agencies, like the Missouri Department of Conservation, are diligently working to improve quail habitat.  Consider joining Quail Forever to help with habitat improvements.


You only have to hear the clear notes of Mr. Bobwhite whistling to realize that he is still King of the South.


For more advice on where to find quail, read How to Pick Pockets for Quail at Bass Pro Shops 1Source.