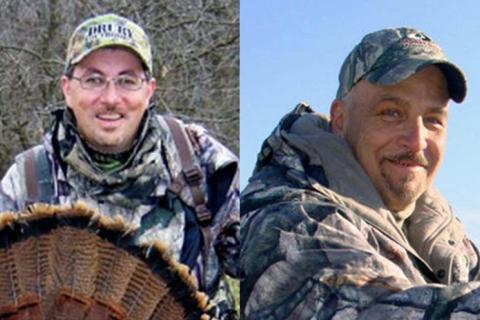 This week on Bass Pro Shops Outdoor World Radio host Rob Keck is talking turkey with two outstanding turkey calling champions. Tune in to hear these exclusive interviews featuring Paul Butski and Mark Drury.
Paul is a three-time NWTF Grand National Turkey Calling Champion and call maker, who will talk about how Turkey calling and hunting led him into a career in the outdoor industry.


Mark is a former world champion turkey caller and the president of Drury Outdoors where he hosts several award winning TV shows on Outdoor Channel.
Both will talk about how there Outdoor careers were launched by competitive turkey calling and will give calling and hunting tips to use in this springs gobbler season.
Catch this exciting show on Saturday, February 24, 2018 at 10 a.m. and 5 p.m. ET on RURAL SiriusXM Channel 147.


Each week, Bass Pro Shops Outdoor World draws upon outdoor experts from across the country, including those within the Bass Pro Shops family.  Rob Keck, Bass Pro Shops' director of conservation, and his guests provide listeners with the latest information about hunting, fishing and wildlife conservation.


About Bass Pro Shops®
Bass Pro Shops is North America's premier outdoor and Conservation Company. Founded in 1972 when avid young angler Johnny Morris began selling tackle out of his father's liquor store in Springfield, Missouri, today the company provides customers with unmatched offerings spanning premier destination retail, outdoor equipment manufacturing, world-class resort destinations and more. In 2017 Bass Pro Shops acquired Cabela's to create a "best-of-the-best" experience with superior products, dynamic locations and outstanding customer service. Bass Pro Shops also operates White River Marine Group, offering an unsurpassed collection of industry-leading boat brands, and Big Cedar Lodge, America's Premier Wilderness Resort. Under the visionary conservation leadership of Johnny Morris, Bass Pro Shops is a national leader in protecting habitat and introducing families to the outdoors and has been named by Forbes as "one of America's Best Employers."