Its spring turkey season and the turkeys are gobbling. This week on Bass Pro Shops Outdoor World Radio host Rob Keck is featuring five-time Grand National Wild Turkey Calling Champion Walter Parrott, an avid hunter and fisherman and member of the RedHead Pro Hunting Team.  


Hear from the greatest turkey caller of all time and learn how he mastered the art of calling, some pointers for new or struggling callers and all sorts of favorites from the master himself.


Tune in on Saturday, March 4, 2017 at 10 a.m. and 5 p.m. ET on RURAL SiriusXM Channel 147 to catch this exclusive interview.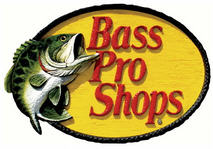 Bass Pro Shops is enabling customers to join the company in supporting the National Wild Turkey Federation (NWTF) throughout March. Thanks to a round up campaign at all Bass Pro Shops locations across the U.S., customers are invited to donate their change to the nation's leading nonprofit wild turkey conservation organization by rounding up their purchase totals to the nearest dollar.   READ MORE
Each week, Bass Pro Shops Outdoor World draws upon outdoor experts from across the country, including those within the Bass Pro Shops family.  Rob Keck, Bass Pro Shops' director of conservation, and his guests provide listeners with the latest information about hunting, fishing and wildlife conservation.


About Bass Pro Shops®
Bass Pro Shops is a leading destination retailer offering outdoor gear and apparel in an immersive setting. Founded in 1972 when avid young angler Johnny Morris began selling tackle out of his father's liquor store in Springfield, Missouri, today 102 Bass Pro Shops retail and marine centers host 120 million people annually. Bass Pro Shops also operates White River Marine Group, offering an unsurpassed collection of industry-leading boat brands, and Big Cedar Lodge, America's Premier Wilderness Resort. Under the visionary conservation leadership of Johnny Morris, Bass Pro Shops is known as a national leader in protecting habitat and introducing families to the outdoors and has been named by Forbes as "one of America's Best Employers."