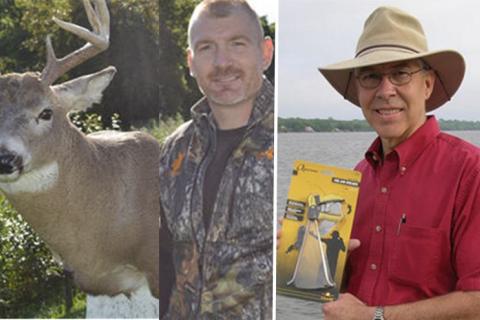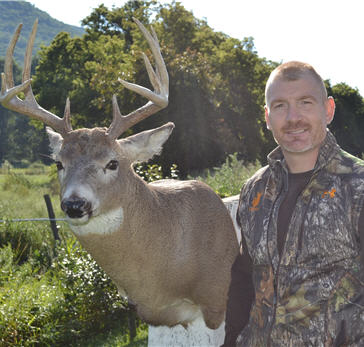 Kip Adams

If you're a deer hunter or an angler, you'll want to make sure you catch this week's Bass Pro Shops Outdoor World Radio Show.  Join host Rob Keck for a unique show featuring the inventor of a handy fishing tool that helps fishermen remove hooks from toothy fish, Keith Lawrence and, Quality Deer Management Association's Director of Education and Outreach, Kip Adams.


Tune in on Saturday, June 24, 2017 at 10 a.m. and 5 p.m. ET on RURAL SiriusXM Channel 147 to catch this exclusive interview on Bass Pro Shops Outdoor World Radio.


June is also Quality Deer Management Month at Bass Pro Shops, where Bass Pro Shops is helping QDMA raise awareness and funds for their important work with our nation's leader in whitetail deer management. During QDMA month, shoppers at participating BPS retail destinations are invited to donate their change by rounding up their total purchase to the nearest dollar. In addition to QDMA receiving 100% of the money that customers donate at the cash register, BPS will make a significant contribution as well at the end of the promotion. To learn more about QDMA's mission, deer hunting and habitat management visit QDMA.com.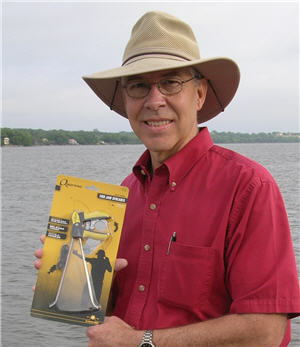 Keith Lawerence


Each week, Bass Pro Shops Outdoor World draws upon outdoor experts from across the country, including those within the Bass Pro Shops family.  Rob Keck, Bass Pro Shops' director of conservation, and his guests provide listeners with the latest information about hunting, fishing and wildlife conservation.


About Bass Pro Shops®
Bass Pro Shops is a leading destination retailer offering outdoor gear and apparel in an immersive setting. Founded in 1972 when avid young angler Johnny Morris began selling tackle out of his father's liquor store in Springfield, Missouri, today 102 Bass Pro Shops retail and marine centers host 120 million people annually. Bass Pro Shops also operates White River Marine Group, offering an unsurpassed collection of industry-leading boat brands, and Big Cedar Lodge, America's Premier Wilderness Resort. Under the visionary conservation leadership of Johnny Morris, Bass Pro Shops is known as a national leader in protecting habitat and introducing families to the outdoors and has been named by Forbes as "one of America's Best Employers."