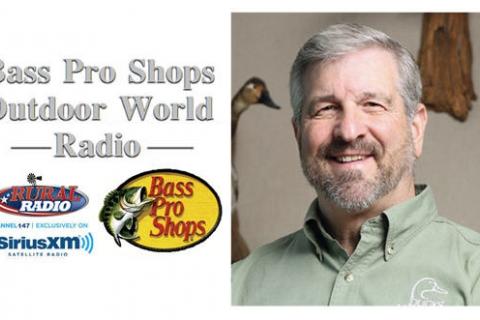 Dale Hall, CEO of Ducks Unlimited, is Rob Keck's guest this week on Bass Pro Shops Outdoor World  Radio. Enjoy an in-depth conversation about the annual fall migration of waterfowl, DU's Rescue Our Wetlands Campaign, and the very first World's Hunting and Waterfowl Expo and Sale hosted by Bass Pro Shops at the Pyramid, Memphis, Tennessee.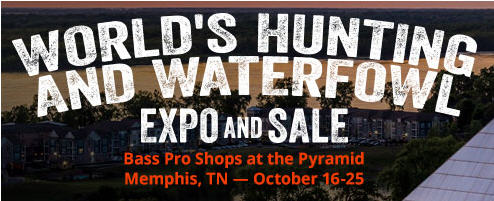 Hall will divulge details on the upcoming migration and Ducks Unlimited's most anticipated annual  report—the Fall Flight Forecast.  Paired with hunting strategies and tips, Dale's advice is a surefire  recipe for a successful season.


Hall will also give us a look inside the DU Heritage Center, a must-see attraction at Bass Pro  Shops at the Pyramid.  His insights will not only leave listeners inspired to visit; it will help them get the most of the experience when they arrive.


This Bass Pro Shops Outdoor World Radio episode will air on Saturday, October 10, 2015 at 10 a.m. and 5 p.m. Eastern time on RURAL SiriusXM Channel 147.


Each week, Bass Pro Shops Outdoor World upon outdoor experts from across the country, including those within the Bass Pro Shops family.  Guests and Keck, who is the Bass Pro Shops' director of conservation, and a RedHead pro hunter will provide listeners with the latest information about hunting, fishing and wildlife conservation.


Bass Pro Shops operates 96 retail stores and Tracker Marine Centers across America and Canada that are visited by more than 120 million outdoor enthusiasts every year. Each store is designed to reflect the local area's outdoor traditions and offers an authentic outdoor shopping destination. For more information, visit Bass Pro Shops.