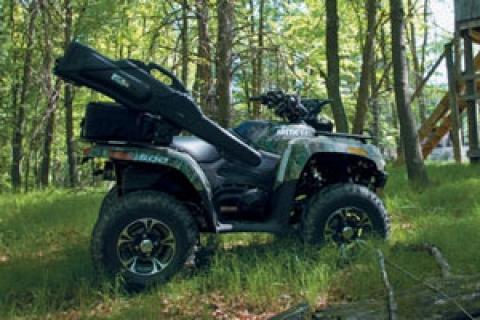 The popularity of ATVs among anglers and hunters is no surprise — these workhorses can carry or tow an incredible amount. They're easy to operate and, when handled responsibly and driven on established trails, they're totally safe as well.   

Some say ATVs have taken the place of the horse. They're being used by hunters to haul gear in and pack meat out. Fishermen use them to access backcountry lakes and streams. They're used for other forms of recreation, too, and many owners use them as part of their jobs — on family farms, in oil and gas exploration, by local utilities, in search and rescue. In short, about anything you could use a horse, a truck or a garden tractor for, there's someone doing the job with an ATV.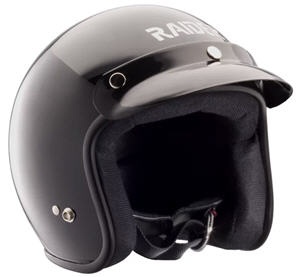 That being the case, it's not surprising there are a wide variety of ATV accessories available, too. Many add-ons are available to help your machine take on more diverse tasks and make riding your ATV more safe, comfortable and fun. Here are some of them.  
Top of the List - ATV Safety Gear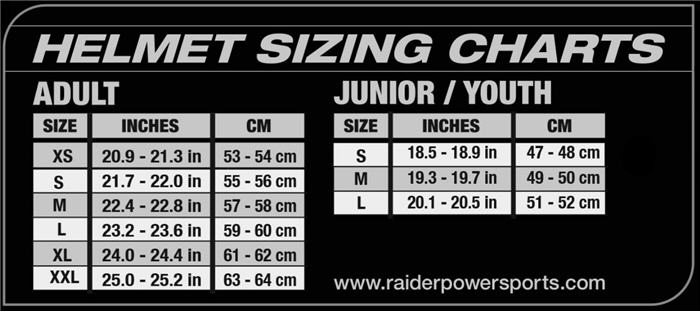 ATV Helmets and other safety gear should be foremost on your list of ATV accessories. When you're riding on top of a vehicle instead of inside, as is the case with ATVs, you need to protect your head, eyes and other body parts in case of accident.
Stay safe and look great while riding your ATV or motorcycle with the Raider Octane Full Face Helmet. Combining a lightweight thermoplastic shell with a fully removable liner and single lens shield, this DOT-approved helmet wears comfortably while delivering great protection.
Helmets should be made of lightweight thermoplastic or other materials that meet or exceed Department of Transportation safety standards. Good ones also have vents to prevent the wearer from getting too hot and sweaty, and pads inside to protect the head from chafing and bumps. Be sure the helmet you buy is the proper size, too, so you can wear it properly. A wide variety of styles and colors are available, including camouflage models.
Tip: Learn more about All-Terrain Vehicle Safety Resource here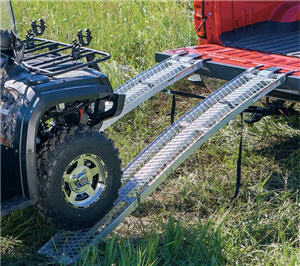 The best off-road ATV goggles are scratch- and fog-resistant types that are optically correct. Those constructed to allow a wide field of vision also will be appreciated, as will goggles with quick-adjust straps and extras such as dust filters.
Also essential for every ATV user is a good loading ramp that allows the owner to quickly and safely drive an ATV onto a trailer or truck. And of course, when you're transporting your vehicle from one location to another, you'll need to use one of the many adjustable tie-down devices that keep your ATV secure during your drive.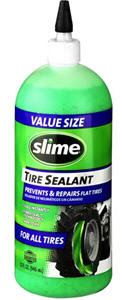 Tip: Easily load ATVs, UTVs, lawn tractors, and other machinery with low clearance concerns into a pickup with the Yutrax ATV Extreme Duty Arched Loading Ramp. Features flexible plastic finger caps overlap tailgate to protect truck finish and hold ramp steady while loading.
Other safety gear to consider includes protective clothing, tire repair kits for the backcountry, ATV bumpers that provide extra protection from trail hazards and heat protectors to cover hot exhaust parts that could cause burns.
ATV Hitches and Receivers
All sorts of tow hitches are available for the ATV enthusiast — everything from simple ball models to quad hitches with extra tow loops — so you can use your ATV to pull everything from a plow to a garden cart. You might want to start with the addition of a multi-receiver hitch with a box that permits quick change-out of different ball sizes.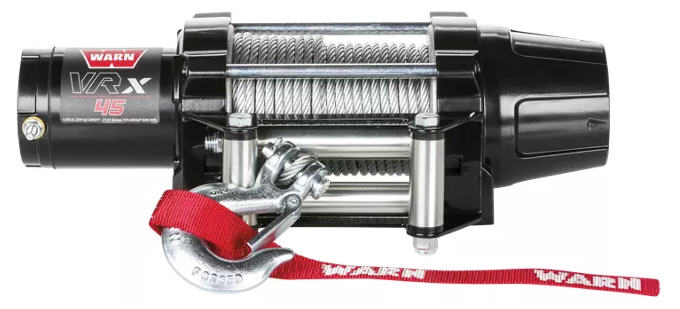 Hitch extenders also are available so you can get clearance for safe turning and operation while pulling equipment behind your ATV.
ATV Winches
Most ATV users wouldn't be caught in the woods without a good winch like the Warn VRX 45 for getting out of a sticky situation or hauling in a heavy load. The best have plenty of pulling power — 1,800-3,000 pounds or more — plus a good braking system, durable wire rope cable and other quality components.
Accessories that increase the utility of a winch include handle-bar-mounted rocker switches, handheld remotes and a good roller fairlead that reduces wear on your cable. Be sure to purchase the proper mounting kit for your winch as well-one that matches the brand of ATV you own.     
ATV Convenience Accessories and Add-Ons
You can maximize your ATV's carrying space with the addition of ATV racks, which come in a wide variety of styles and sizes. Some must be mounted with hardware, while others are easy-on, easy-off models that mount into a receiver hitch. These increase the carrying capacity of your ATV and are ideal for hauling camping equipment, coolers, hunting gear, firewood and more.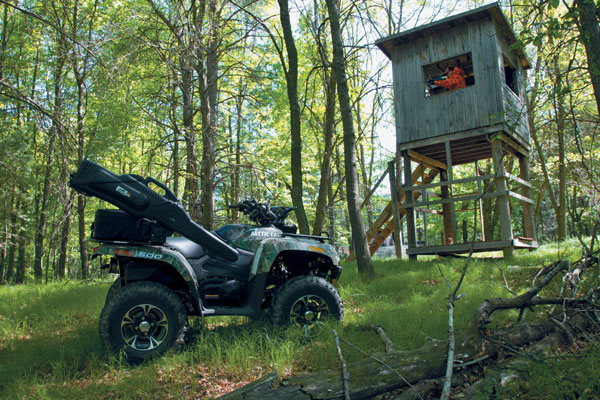 Shop ATV accessories at basspro.com
Want extra comfort? Add a throttle extender so you can rev up your ATV with your whole palm and not just your thumb, or replace your rough handlebar grips with gel models that relieve shock and fatigue. Put a drink holder where it's handy, or jazz up your lighting with halogen trail lights made in durable off-road designs.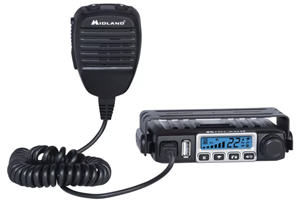 There are products you can add to your exhaust system to reduce excess noise, and others you can attach to your ATV so you can carry extra fuel or water. Mount a spotlight to help you find downed game at night or a special holder to secure your GPS, cell phone or GMRS 2-Way Radio. The variety of convenience accessories now available seems almost endless.   
Tip: Open up your outdoor communication options with the Midland MXT115 MicroMobile GMRS 2-Way Radio. Punching out 3 times the power of its predecessor, this mobile unit makes a great radio unit for your UTV or ATV out in the field.