When I was 12 years old, my grandmother gave me a beautiful fixed-blade hunting knife in a leather sheath that had belonged to my grandfather. I was just learning to hunt then, and that knife became one of my biggest treasures. It hung from my belt everywhere I went, and for 35 years, I used it for everything from skinning game to cutting rope and poles for makeshift shelters. I gave the knife to my youngest son who also was learning the joys of hunting. It has been his constant hunting companion as well.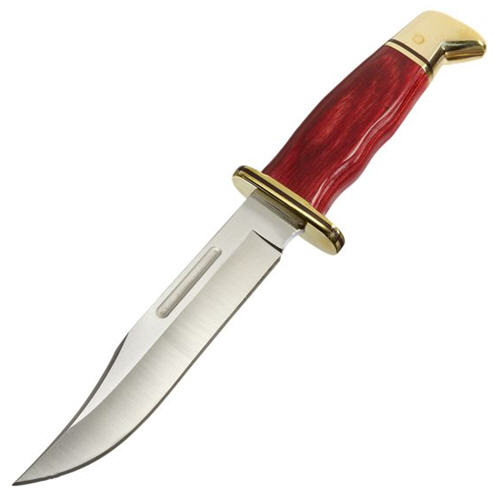 Hunting knives are important utensils, of course, but for many people like me, knives also have value that extends beyond their usefulness in the field. They are keepsakes as well and often passed along from one generation to another. That's one reason when buying a new hunting knife, we want to be assured our purchase is a wise one. A quality knife will perform many valuable tasks when we're hunting and will last many, many years if properly cared for.
Before purchasing a hunting knife, here are some things you should consider. 

  I've had this knife (Buck's Cherrywood Series 119) for almost 20 years. Use it on deer mostly. It maintains an excellent edge and has been through many a breast plate. Easy to hone. The best knife I've got!
How Do You Intend to Use the Knife?
To begin, if you're looking for a knife that will perform one specific task well — skinning a deer, for example, or cutting branches around your hunting stand — then you may want to choose a specialty knife made with one particular purpose in mind. On the other hand, if you buy a specialty knife to use as a multi-purpose tool for backcountry camping, it probably won't perform many of the tasks you might need it for. Always start the selection process by choosing a design that's best suited for the chores the knife is intended to handle.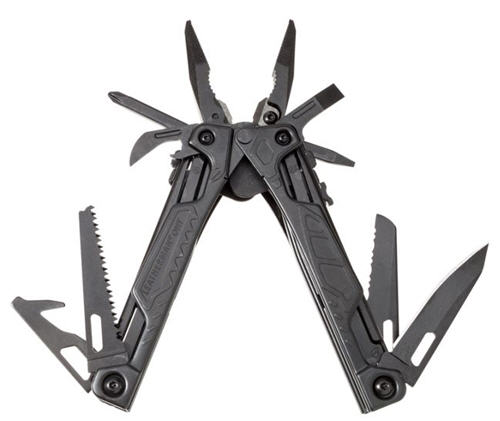 If you want a general-purpose knife that can be used for a variety of tasks, be sure it's made with all the features you need. A good traditional fixed-blade hunting knife, for example, is adequate for field-dressing and skinning game and other jobs such as cutting rope or twine, whittling tinder for fire-building and cutting up food. But if you might need a screwdriver or pliers to work on your ATV in the backwoods, a good multi-tool like the Leatherman OHT Multi-Tool is what you need.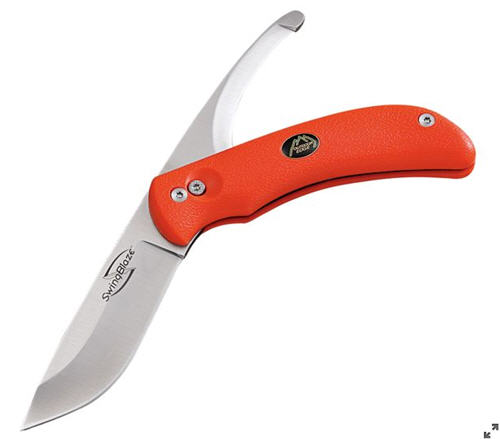 Depending on the type of hunting you do, you might decide you really need more than one knife. For example, when hunting big game such as deer, I carry a fixed-blade knife with a rugged synthetic handle. A drop-point blade like the Outdoor Edge SwingBlaze SwingBlade Drop Point Skinner is great for skinning, and a sawlike edge on the spine of the knife is handy for separating bone, cutting kindling around camp or trimming branches around my treestand.
When hunting small game such as rabbits, squirrels and birds, I prefer a bone-handled pocket knife with a clip-point blade and a fowl hook that's helpful when gutting small game birds. It's lightweight for long walks in the field and stays out of the way in a pocket
What Size of Hunting Knife Do You Want?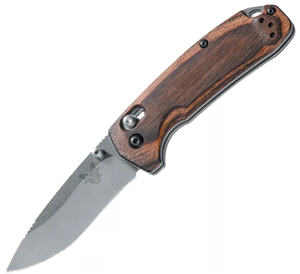 There's something macho about wielding a big, imposing knife like the ones carried by the title characters in the movies Crocodile Dundee and Rambo. But knives with huge blades really have no practical use for hunters. They make pretty good substitutes for hatchets or machetes but aren't useful for skinning game or other common hunting tasks. 
Once you realize this, the size of the knife you choose will really come down to personal preference and practical considerations. If you need a knife only for cleaning game birds or squirrels, you'll want something on the small side that's light and fits in a pocket.
If you're hunting elk, however, something a bit bigger and sturdier might be more useful when it's time to quarter the animal and pack it out. The main thing is to be sure the knife, regardless of its size, fits comfortably in your hand and you can grip it firmly so it doesn't slip or fall from your grasp.
Tip: The North Fork 15031 Folding Knife by Benchmade is a practical, all-around outdoor knife designed with hunters in mind. You'll appreciate the Benchmade's Axis locking mechanism which ensures the blade will never close in your hand during rugged camp use or while field dressing deer and elk.
What to Buy, a Fixed Blade or Folding Knife?
Hunting knives have fixed blades or folding blades, which are just what the names imply. Fixed-blade knives are permanently fixed in an open position. Folding knives have a pivot point that allows the blade to fold closed into the handle. Here are some pros and cons of each: 
Fixed Blade Knife Pros:
Stronger because blade material runs through the handle; good for heavy-duty work


 

No moving parts so more durable and reliable


 

Much easier to clean than folding knives 
Fixed Blade Knife Cons:
Longer than most folding knives and must be carried in a sheath; bulkier, less safe in transport than folding knives


 

Often get in the way when climbing or even sitting 
Folding Blade Knife Pros:
Smaller size allows convenient carry in a pocket, on a belt sheath or otherwise stowed when not in use 


 

Very safe in transport


 

Mechanisms on many allow convenient one-handed opening


 

Good choice for hunters who also want a knife for everyday use 
Folding Blade Knife Cons:
Not as strong as fixed-blade knives


 

Using the release latch on locking-blade folders can be inconvenient


 

Difficult to clean because blade channel collects blood, tissue, etc.
Consider Knife Blade Design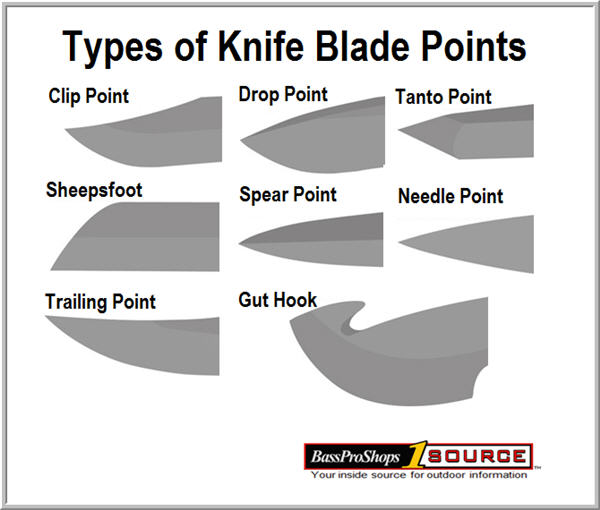 Most hunting knives incorporate one of three main blade designs: drop point, clip point or skinning.  
If you hunt big game primarily, consider a drop-point hunting knife. This type features a thick, curved blade that usually is stronger than other types. It is excellent for skinning animals because you can use the entire edge, not just the point. This makes the job of skinning easier, faster and results in less loss of meat.
In a pinch, a drop-point also can be used instead of a saw or hatchet for splitting bones in a game animal's rib cage and pelvis. 
The clip-point blade is thinner, flatter and has a more well-defined point than the drop point. It can be used for the same tasks as the drop point but is not as efficient at skinning, splitting and gutting. However, the clip-point knife, which more closely resembles a generic work knife, is a good choice for hunters who plan to use the knife for purposes other than just hunting. 
Skinning knives are designed specifically for the task of skinning medium to large game. The highly sweeping blade is made to effortlessly separate flesh from skin, a real timesaver for hunters who butcher their own game. An added bonus is the fact that the skinning knife can do most other game-cleaning chores as well as clip-point and drop-point designs.  
 
A feature of many blades you may want to consider is a gut hook. The hunter makes a starting incision with a regular blade, then uses the gut hook to extend the incision without puncturing any of the animal's entrails. This is a very useful tool when field-dressing big game.  
 
Some knives also come with several interchangeable blades, allowing the user to swap one blade for another when different blade types are needed for particular tasks. 
The Types of Knife Blade Material to Choose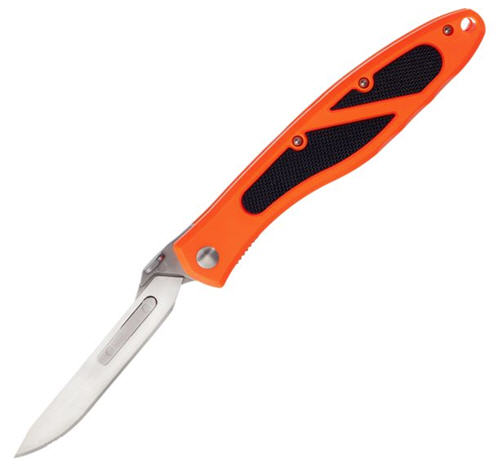 The type of steel used in the blade is another important consideration when buying a hunting knife. This determines how well you can sharpen your knife, how well it will hold its edge after you sharpen it, and how well it will hold up to years of use in the field. The best blade materials exhibit high edge retention, toughness, corrosion resistance and wear resistance. It's not possible to discuss all the different types in the limited space here, but the following are among the best for hunting knives.
S30V: This high-end, high-vanadium steel offers an exception combination of toughness, wear resistance and rust resistance. S30V blades are a little hard to sharpen but retain an edge much better than most blades made with other materials.


 

154CM: This high-carbon stainless steel has a high wear resistance, and its hardness allows it to retain an edge very well. It is one of the more brittle stainless steels, however, and in general works best on smaller blades.


 

VG-10: This high-wear stainless steel is in the same class as 154CM but offers superior corrosion resistance and extended edge retention.


 

420HC: This medium-carbon stainless steel is extremely corrosion resistant but has a lower hardness than the other types, making it much easier to sharpen. Edge stability is in the mid-range. 
Knife Handles: Look for Durability
Don't overlook the handle when shopping for a knife. Wood, leather and bone handles are very functional and often more aesthetically pleasing, but these materials may not offer the durability many hunters want and can be difficult to grip firmly when wet with blood or water. Synthetic handle materials such as Zytel, Kraton and ABS, which offer a good combination of sure grip and economy, are excellent options. Synthetics also are lightweight and virtually unbreakable. 
For safety's sake, the handle of a hunting knife also should have a finger stop, contour or other guard at the junction of the handle and blade that stops the user's hand from sliding forward on the blade. 
The ultimate test of any knife handle is how it feels in your hand. A knife is useless if it's uncomfortable to hold. Two problems are handles that are too small, which cause you to overgrip and tire your forearm, and handles that are too big, which make it difficult to control a knife. If possible, hold the knife before you buy it and make sure you can handle it comfortably during extended use. 
Bottom line
Choosing the correct hunting knife has more to do with personal preference than anything else. But by incorporating the information above into your decision-making process, you can be much more certain the knife you buy is the very best hunting knife for you and your needs.