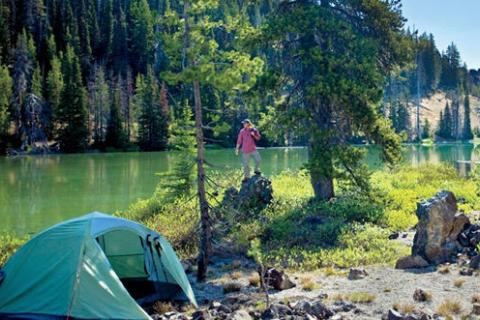 Do Everything You Can to Save the Outdoors!


The world is a mess. Turn on the evening news and you'll be quickly reminded of that fact. 


Even our outdoor traditions are under attack by those who don't understand why we love to hunt, fish, and own a gun for shooting sports.


There are those who would do anything to take away our 2nd Amendment rights to keep and bear arms. Commercial and private development has cost us millions of acres of fish and wildlife habitat.


All of us who love the outdoors need to stand up to be counted. Cast your votes for those who protect our outdoor traditions, fish, wildlife, and the habitat in which they live. 


Join conservation and wildlife habitat groups who support the outdoors, and let your politicians know that you care deeply about outdoor pursuits. If we stand together, they will hear our voice—and our vote.


Learn more by watching this video, "Leave No Trace Outdoor Ethics," created by the U.S. National Park Service:



Read: Why Anti-Bowfishing Anglers Are Missing the Mark

Read: The Seven Sisters of Consevation

Read: 4 Reasons Hunters Make the Best Conservationists
Read: How Hunters Fund Conservation Through the Federal Duck Stamp Program


Read: Bass Pro's Founder Johnny Morris Recognized for Conservation Work
By Larry Whiteley, Host of the award winning
Outdoor World Radio