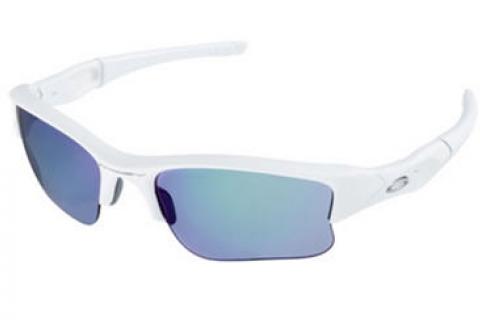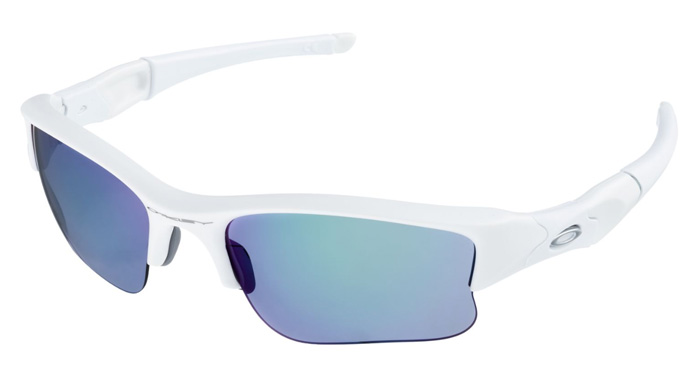 I bought my first pair of Oakley Flak Jacket XLJ polarized sunglasses six years ago. They have excellent optics and clarity. Here are some observations after wearing them in a range of environments, ranging from bitterly cold ice fishing expeditions to sweltering salt-water adventures.


Comfort and Balance
After trying on several sunglasses, the Flak Jacket was the most comfortable fit I could find. They're incredibly light and extremely well balanced. I wish my prescription glasses were as comfortable to wear. Each pair of glasses comes with two sets of different sized interchangeable nose pads, so you can select the size that provides the most comfortable and precise fit.


The nosepiece and stem sleeves are made of Oakley Unobtainium, a proprietary synthetic that increases grip with perspiration. This stuff works, even when wearing sunscreen. Be mindful though that sweat, saltwater and sunscreen can be corrosive, so it doesn't hurt to clean them regularly and thoroughly.


Awesome Optics
Currently, the Shallow Blue polarized is my favorite lens. Optical clarity is incredible. The lens provides 20 percent light transmission and cuts down on water surface glare. Shallow-water features, such as drop offs, boulders, weed edges, sand-rock transitions and fish stand-out well thanks to the lens' color-popping contrast properties.


The XLJ lens shape delivers excellent coverage, blocking out light from above or from reflection off the water that can compromise vision. Also a bonus is that the the Flak Jacket's semi-rimless design means there isn't a frame rim to impede your downward view of things like tying on a lure or watching for following fish at the end of a retrieve near the boat, to name just two examples.


Lenses feature a hydrophobic coating that causes water to bead off and reduces streaks. This is a great feature in the rain. Lenses are also interchangeable. A pair of yellow replacement lenses have been eye-savers many times when driving back to the boat ramp after dark through swarms of flies.


Safety
The Flak Jacket's O Matter frame material meets ANSI Z87.1 standards for high-mass and high-velocity impact protection — a bonus given the angling hazard of lures frequently whizzing by one's ears. The Plutonite lens material also filters out 100 percent of all UVA, UVB and UVC — an important feature for eye health.


I find it fascinating that certain anglers don't blink at spending hundreds of dollars on rods, reels or other fishing gear, but balk at polarized sunglasses costing more than $50. Brand and style aside, I encourage you to invest in a quality, comfortable pair that provides impact and UV protection. You owe it to your eyes.