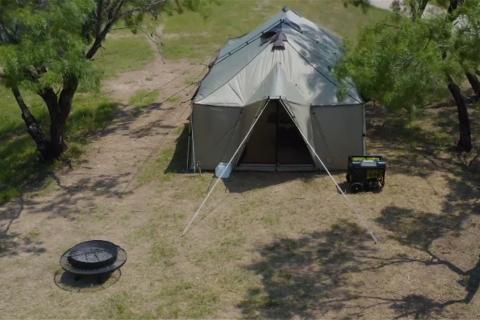 Whether you hunt regularly from a tent or are considering one for the first time, the Cabela's Outfitter Series tents and the Outback Lodge tents are equipped with many of the amenities a hunting or fishing party needs.
When setting up a base camp, you'll want a hunting tent that sets up quickly, can handle all types of weather, total bug protection, and lots of room to stand-up.  A hunting camp tent is more than just a place to sleep, it's your home away from home for a few days. Be sure you have a good tent ventilation system for summer heat and in winter's cold ventilation is a must when using a wood stove.
The Cabela's Alaknak Outfitter Tent reigns supreme, but there's another option that's often overlooked. A great hunt camp is also possible with Cabela's Outback Lodge Tent. Let's take a look at tent options and a few other important camp equipment needs.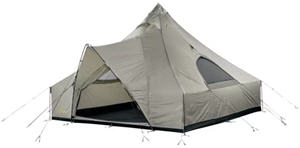 There's No Such Thing as too Much Room in a Tent
The easy-to-setup Cabela's Outback Lodge tents don't need a rain fly, since the tent fabric has a 1,500mm waterproof-rated coating to keep you dry. Generally, securing the four corners and popping up the center pole takes about five minutes, and is easily replicated if you've deployed the tent previously. Secure the numerous side panels and you have one very secure shelter that's highly spacious and breathable. This storm-ready camp shelter is available in a 6-person tent and an 8-person tent. Additionally, the Outback Lodge comes with a vestibule that is ideal for storing muddy boots, waders, coolers or hunting gear to keep them out of the weather, yet handy as needed.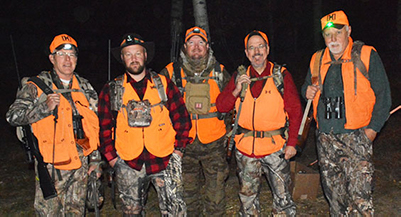 Awesome Tent - Storm Ready
Ok - I have to start this review by saying I don't have a great history of weather and camping. Purchased this tent with "Family Style" camping in mind and looking for a good sturdy tent that can stand up to the elements. This tent wins hands down.
Eight nights so far in four locations with four severe thunderstorms including 50+ mph winds and hail, and the tent still looks brand new. Never had an issue with water inside or rips/damage from the hail. Floor stayed dry inside at all times including when there was obviously water pooling between the tent and the ground tarp. Would highly recommend to anyone looking for a new tent.
Shop Cabela's Outback Lodge 6-Person Tent
Shop Cabela's Outback Lodge 8-Person Tent
Tip: Shop Hunting Camp Equipment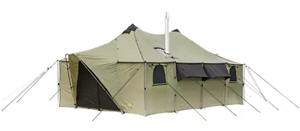 The Cabela's Outfitter Series tents are the ultimate rugged, traditional wall tent offering extreme outdoor protection. Built for the backcountry, they feature extra-tall 3'8"- 5' walls and 9'+ center height that offers lots of head room for easy maneuvering inside the tent. The nice height makes standing, dressing and organizing gear much easier than in small tents,and there's plenty of room for recreational gear and pets. Fold-down shelves on the sidewalls featuring cup holders and gear pockets and 5" stove jack in roof with roll-away storm flap for safe use.

Own 2!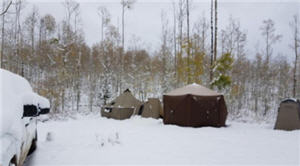 These are awesome tents! Love that floor is attached and why I bought I have the original, but the later model material is much better. Love ease of set up. For many years I have set up alone, often after arriving in the early morning hours of a very long drive. Stake out for corners, put corner posts in while on ground then set up center pole, attach corner lines and stretch ropes and set corner stakes. All in less than 5 minutes, Takes about 5 maybe 10 depending on energy level at 2 am to set rest of stakes, poles, ropes and front, with vestibule set up usually starting stove and setting up beds all in less than 30 minutes.
They are solid in heavy snows and have held up to 40 mph winds for an entire night on more than one occasion. You wonder if it will hold, but always has.
Shop Cabela's Ultimate Alaknak 12'x20' Outfitter Tent
Shop Cabela's Ultimate Alaknak 13'x27' Outfitter Tent
Shop Cabela's Ultimate Alaknak 12'x12' Outfitter Tent
Shop Cabela's Ultimate Alaknak 10'x10' Outfitter Tent
Tent Ventilation & The Greenhouse Effect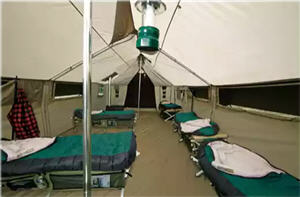 Tents with good ventilation will help in preventing condensation. Fine-mesh doors and windows allow fresh air to circulate while keeping annoying mosquitoes outside and well placed vents keep moisture outside in rainy weather.
Tent Floors to Keep Out Ground Moisture
Ground moisture is often a problem when camping. Look for tents that come with a sturdy polyester-oxford floor that resists punctures and keeps bugs and other pests in the great outdoors where they belong. Some tent manufactures recommend also using a tent footprint because overtime grinding the fabric of the tent floor into the ground can wear off the waterproof coating of the floor and perhaps damaging the fabric.
Advantages of Remote Hunting Camps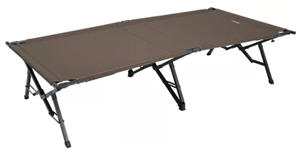 Access is a critical part of most hunting trips. You'll rarely find big game next to highways, lodges or other places you can get to easily. By packing a mile or two into your public land, you'll find very few hunters. Additionally, those who hunt near the easy access become "drivers" by pushing game into more remote areas, exactly where you live. Also, most game animals are active early and late, a problem for hunters who must travel by flashlight to reach a stand or mountain saddle. You can be there well ahead of incoming sportsmen and stay until the last minute of legal shooting light.
Tip: The Cabela's Big Outdoorsman XL Cot gives outdoorsmen of all sizes better sleeping comfort they can count on. The water-resistant polyester fabric surface offers a roomy and comfortable 85"x40" sleeping surface.
Tip: Shop all hunting camp cots here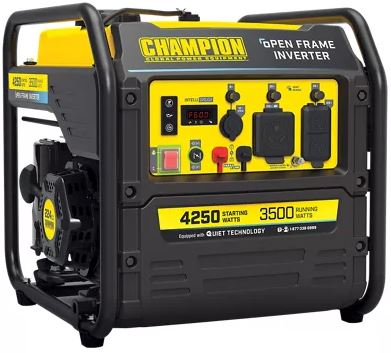 Backcountry hunting provides great personal enjoyment. Many guided hunts involve hours of truck travel to and from hunting areas. That's convenient, yet it's miles from the relaxing and exhilarating feeling of a remote camp. Building a campfire, cooking simple yet hearty meals and living like explorers of old creates special feelings and unique experiences.
Tip: Shop all Generators at cabelas.com here
This isn't a personal backpacking camp, yet it can easily be packed by a group of four or six persons sharing a hunt. Thanks to the waterproof nature of the material in today's outfitter / lodge tents and the ease of setup, you can hike in the eve of opening day and wake up in the heat of action. Should a sudden snow, rain or windstorm make public access difficult, you have the entire hunting area to yourself.
Bringing a generator to hunt camp is a game changer - watch this video