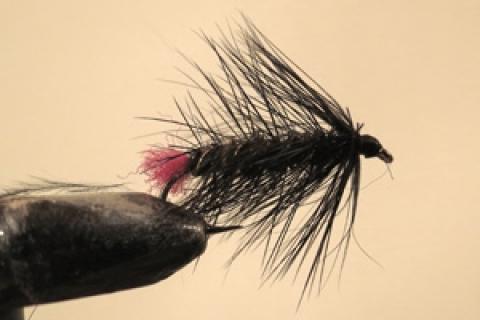 Years ago, I had an interesting conversation with a very good fly angler who routinely took a lot of big brook trout out of northern Ontario's fabled Nipigon River. This was a guy who lived within easy reach of those waters, knew them well, and fished them a lot.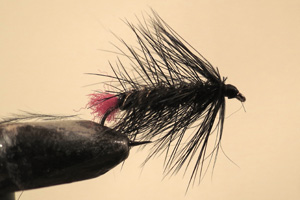 The wooly worm isn't just a good pattern to teach a new fly tyer, it's also a good go-to when the wooly bugger isn't working.
Anyone with that kind of experience has my undivided attention. So I listened as he provided interesting perspectives on fishing that powerful river for brook trout. And I marveled as he told me of fish whose average weight would have made a guy like me very happy.
When the subject of flies came up, I expected to be schooled on the various hatches that the visiting angler should attempt to imitate. So imagine my surprise when he laughed at the thought and confessed his faith in, and reliance on, the good, old wooly worm.
Like most fly anglers, I hadn't tied on a wooly worm since my early days of fly tying. Back then, I tied them because they were the easiest pattern I knew. It didn't take long however before I had replaced them with the more advanced and, I thought, more effective, wooly bugger.
Wooly worms were to me — until my friend's disclosure — a great pattern to teach a new fly tyer, and, when used in smaller sizes, something that worked well enough for panfish.
Not so for my friend. To him, wooly worms just made a lot of sense. It was, after all, a simple to tie pattern that is a good, generic imitation of a lot of things that those brook trout eat. Depending on the size and color it might imitate a host of nymphs, damselfly naiads or hellgrammites. 
He even preferred it over the wooly bugger since, he said, its clipped tail ensured fish didn't strike short of the hook.
That conversation happened a long time ago. But it wasn't until last summer when I enlisted the aid of the wooly worm again — this time I put it to good use when smallmouth bass seemed to be short striking my wooly buggers by hitting their marabou tails. The results were impressive.
I'm writing this for two reasons. First, to remind you that there's good reason the wooly worm survived as a pattern, in one form or another, for so long. And second, to remind myself to tie a boxful of various sizes and configurations this winter.
I think it's time I gave this simple, classic pattern a fair shake on trout too.