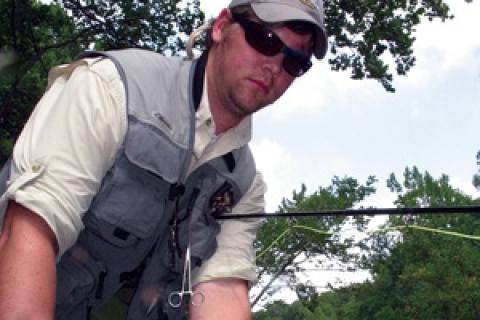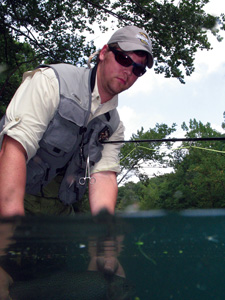 As spring starts to show through the snow and ice that has held the landscape hostage for the last five months, fly anglers begin preparing for the upcoming season. Checking fly rods, lines and waders is a normal tradition in our house but organizing ones fly vest is equally as important.
Fly fisherman, like most other types of fisherman, carry a wide variety of tools and specialized gear for their time out on the water. While some items are simply a convenience for anglers, others can make or break your day. The list below is a group of items that every fly angler should always have on them when they hit the water.
Waterproof Fly Boxes
Whether you tie your own flies or buy them, investing in a quality waterproof fly box is a must. If you plan on wading the river then you should plan on getting wet. If your fly box is not water tight then you chance ruining your flies before ever getting the chance to present them to fish. The fact that your flies will get wet is not the problem, it is the rusting of the hooks that anglers need to be careful of. Fine shanked dry fly hooks or thin wire scud hooks become very brittle after they rust and breaking a hook at the bend on a nice fish is not something you want to do.
Rubber Net
As much as I like catching big trout, watching them swim away is equally as rewarding. Rubber nets are gentle on fish and provide a great working space for anglers to unhook and revive worn out fish. One other great feature of the rubber net is that sharp fly hooks do not get stuck in the webbing of the net, helping you get back to fishing faster.
Scissors/Nail Clippers
Having a set of sharp scissors or nail clippers can save you a lot of frustration when you plan on changing flies or leaders. Personally I lean towards carrying scissors just because you are able to trim flies if needed. Whichever choice you decide to go with, make sure these cutters can cut braided line.
Bug Spray
It does not matter where you plan on fishing, having bug spray in your vest is a must. The mosquitos on rivers and lakes in the summer can be terrible. Having a spray with natural deterrents is good but if you plan on getting off the beaten trail, having spray with DEET is better.
Leader/Tippet Material
Carrying extra leader/tippet material is a good idea as you head out for a long days fishing, as you never know what might happen. An untimely snag at the top of a tree or tangled wind knot can end your day if you don't have extra material on you. In addition to this, if you find you are spooking fish or simply not getting the strike you think you should be getting, then try sizing down your leader/tippet and see if this changes your luck.
Hemostat/Forceps
A hemostat (also known as forceps) is a tool that you will use repeatedly every day. From unhooking fish, crimping split shots to the line, and pinching down the barb on flies, these tools have a thousand uses. Make sure that the variety of hemostat you buy has a locking mechanism for extra torque and grooved jaws to help grip hooks.
Fly Floatant
Even if you don't plan on fishing dries, having floatant in your vest is a priority. I have come across many surprise hatches while fishing, and without floatant would have had a hard time keeping flies riding high for very long, especially in fast water.
As the weather slowly becomes warmer, take the time to prepare your equipment for the upcoming season. Replacing lost or worn items before fishing even starts can stave off the frustration of having something break when you need it most, or even worst, not having it at all. Part of the joy of fishing is the unpredictability and wondering what you will find in the next hole; your gear shouldn't fall into this category.