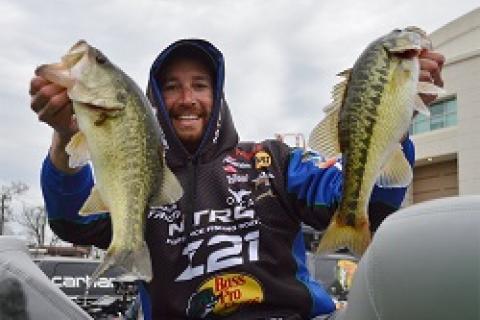 Kicking off the start of a tournament fishing season with an 11th place finish at the Bassmaster Classic is a dream-season end for many competitive bass anglers. Heck, just qualifying for the Classic is a bucket list goal for many. Bass Pro Shops/Mercury pro Ott DeFoe doesn't feel that way, not anymore.


Years ago DeFoe was fine with a decent finish and okay with just cashing checks, but the Berkley pro is no longer complacent with decent finishes, nope. The 2015 version of Ott DeFoe wants it all.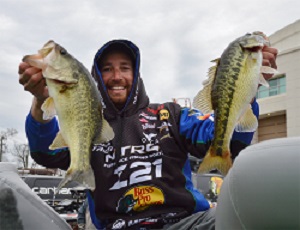 Ott's not boastful.


"I'm starting my fifth season on the Bassmaster Elites," said DeFoe. "These last few years have been the best tournament fishing years of my life.


"I'm not being boastful or arrogant, but I'm no longer as happy with finishing in 30th place or thereabouts as I once was. Finishing in 11th at the Classic put me in a bit of a sour mood. I was there to win. I don't take any of this for granted, but I'm not complacent anymore."


Learning to take risks is an important part of DeFoe's learning process on tour.


"Years ago, I wouldn't change a lot of what I was doing during a tournament," said DeFoe. "Now I usually do. Last year I had two bad starts at Dardanelle and Table Rock. In both cases I made adjustments and ended up doing pretty well.


"At Toledo Bend, I didn't and had a terrible finish. I stayed in a negative mood and didn't adjust. I didn't take any risks. I'm slowly learning that if you don't take an educated risk on the water fishing, you won't have any positive change."


The clear thinking that comes with experience has truly helped DeFoe become a force to reckon with on the Elite Series. That experience and maturity hasn't quelled his desire to kick booty and exact revenge when he can.


"Look, I'm not like I was a few years back," said DeFoe. "I'm calmer and more level-headed in tournaments, but that doesn't mean I'm any less motivated to win. In fact I'm more focused than ever.


"I was talking to Edwin Evers at the Classic. I told him I like you, but I don't want you to win. I want to beat the snot out of you fair and square. I want to beat everyone.


"I also want a shot at redemption this year. The Sabine River kicked my butt the last time we fished it. It's real shallow and fits my style. I did awful. I plan on kicking the Sabine's butt this season."