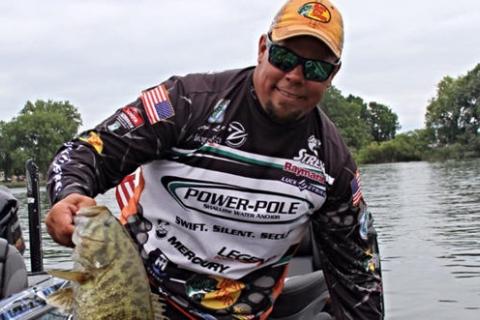 Stren pro Chris Lane has been on a roll since 2012. Lane won the Bassmaster Classic in 2012 and since then he's won a Bassmaster Elite Series event each year.


Like any successful bass pro, Lane has mastered a zillion techniques to tempt his quarry to bite. However, if there is only one method he could use to catch bass anywhere they live, he would choose flipping and pitching.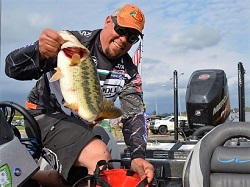 "I love to flip and pitch," said Lane. "I mean, that is obviously not all I do. But if I could only use one method for catching bass, that is what I would choose. Whether you're fishing for bass in thick vegetation or pitching in clear water to rocks or docks, that method will catch bass."


Lane's setup is not very complicated. He uses A Bass Pro Shops 7-foot medium-heavy CarbonLite casting rod with a 6.4:1 CarbonLite casting reel. He spools it with braid or fluorocarbon, depending on conditions.


"My flipping and pitching rod and reel stay the same," said Lane. "I will use heavy braid in vegetation and Stren fluorocarbon in clearer water around wood, rocks and docks. The braid is ideal for pulling bass out of cover, but the fluorocarbon is better for resisting nicks and cuts you'd get from rocks and other sharp objects."


"My favorite lure rig is usually a 3/ 0 or 4/0 Trokar flipping hook an XPS tungsten weight and a Lucky Strike Drop Dead Craw. Those hooks are so sharp and that craw is awesome."


By Pros4- 1Source's Dave Landahl