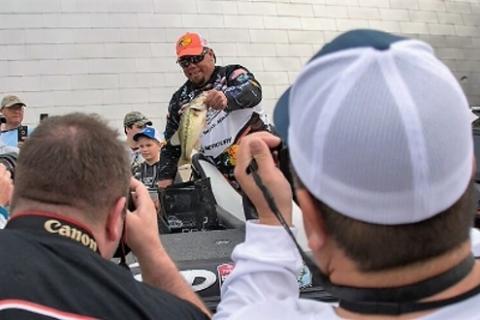 It's on! The 2016 Bassmaster Elite Series is on! The 111 Elite pros are practicing on the St. Johns River system and Pros4- 1Source was lucky enough to have the 2014 St. Johns Elite champ Chris Lane give us a few minutes to talk about the St. Johns and the 2016 Elite Series season.


Florida in March is magical.
"What can I say, fishing Florida in March is magical," said Lane. "This is one of my favorite times of the year to fish in Florida. Probably a lot of the anglers feel that way. It is really hard to beat fishing here this time of the year.


"The St. Johns water looks good. It's clean. I think we'll have a lot of sight fishing at this event."


Lane is always adding to his fishing arsenal due to the constant increase in talent on the Bassmaster Elite Series.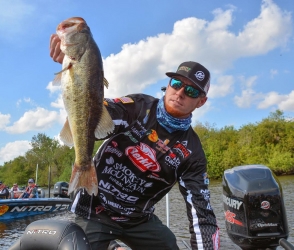 "I try not to rely on only what I've done in a place in the past," said Lane. "I won in Detroit in 2013. I did similar things last year and I didn't win. You have to adapt and keep adding things to your arsenal. Take what you already know, but add to it.


"The anglers in the 2016 Elite Series field are the best I've ever fished against. Each year it gets more difficult to win. For me, I have to add to my arsenal, my gameplan, if I plan on winning."


Lane is focused on each day of each event and not worrying about keeping his streak of winning an Elite event per year alive since 2012.


"I tell ya, everything has to go right to win one of these events," said Lane. "I can't worry about keeping my streak going. I just need to load up my Bass Pro Shops rods and reels with my Stren line and tie on some of our Luck-E-Strike plastics and get to work.


"I just feel so blessed to be able to win what I have so far, but the tougher the competition gets, the hungrier it makes me to be the best I can be."