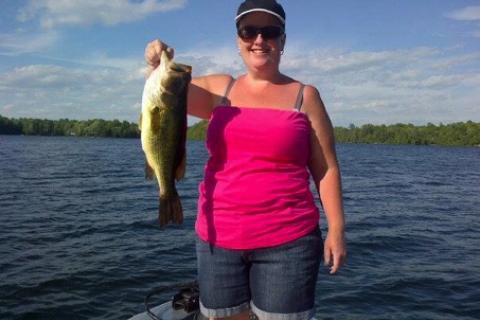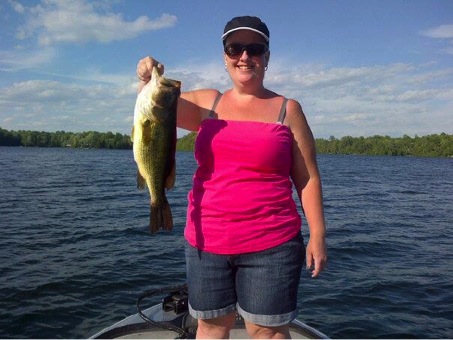 By choosing the right fishing guide, you'll be more likely to land a big catch like this.
by Peter Larmand
With today's technology, consumers are wiser and making more educated decisions before making purchases. This can also be true for a fishing guide. Use the resources we have today (LinkedIn, Facebook, Twitter, etc.) to find a guide that is right for you. There is more to guiding than just catching fish.


Being a guide myself and having taken guided trips, I can say to you with the utmost certainty I know which one I would have picked. My guided trip was during a family vacation in Florida. The guide we chose came recommended by a local tackle shop. So I booked the trip for six of us.


Well, the boat was good, and there was plenty of room. However, that is where it all ended for me. My brother-in-law made a cast, and once he started reeling in, his reel literally came apart in his hands. So they hand bomb the line back to the boat and give him another rod to use, which, by the way, was pretty much in the same condition as the one he just gave back. We were not catching anything big, but lines were old and breaking on hooksets.


All in all, it was $350 wasted.
When choosing a guide, make sure that the guide is knowledgeable of the area you want to be fishing. Make sure that the equipment that you will be using is not something that is going to fall apart in your hands. Also, inquire as to what the guide offers. By this, I mean: Do they offer shore lunch or allow you to take fish home with you? Will they clean the fish for you? Will they teach you anything while out on the water, as in the latest technique in catching fish, or would they be willing to show you a technique that you want to learn? Do they have any pictures or references? These are some of the questions that you should ask. If you ask these questions and do your research beforehand, your day on the water will be much more enjoyable.


For your next guiding adventure, be sure to check out www.peterlarmand.com for your adventures on Big Rideau Lake in Eastern Ontario, and you, too, can catch bass like the one pictured above.