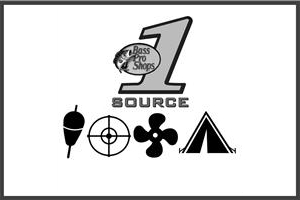 Most fishermen like to brag and boast about the boats they own, their rods and reels, the electronics they have and the tackle they use. Some anglers acknowledge that they can get the most out of selecting their fishing tools without going bankrupt. Some fishermen even think that the best quality in tackle has the highest price. However, these same guys do not consider their tow vehicle as one part of the most important tools an angler has.

I will be totally biased when it comes to the truck I drive. This will be my third Tundra. Naturally, you tend to own makes of trucks "like your daddy owned." But with a push towards better gas mileage without the loss of tow power, a person who wants the best for the buck will leave what his "daddy drove" for something else.

The 2012 Toyota Tundra could be considered the "the class of the lake," and has been named "the most dependable large pickup for six years in a row" by J.D. Power. In straight comparisons with the other two major brands of trucks, it easily wins in on all counts, which is "where it counts" when it comes to a truck that can handle all situations.

The Tundra is less expensive to buy and has the largest towing capacity (6,600#) and more pulling power (310 hp at 5,600 rpm). It has the shortest turning radius, as well as one of the widest wheelbases in it class, which makes towing safer. The Tundra has the largest engine displacements with 32 valves, which simply means greater power with less gas.

Steep ramps with some bass rigs weighing more than 3,000 pounds give some lighter rear ends problems, especially when they are wet. The Tundra has 327 foot-pounds of torque at 3400 rpm, which means the steepest Corps of Engineer ramps are no problem for the Toyota. As I said, some of the larger bass rigs will top more than 4,000 pounds. You add 70 gallons of gas (375#) with your tournament load, and stopping could become an issue. The Tundra comes with the only standard electronic brake assist and anti-slip feature in trucks at this level.

Traveling comfort is key on long fishing trips. There are many features that help make a long haul not quite as long. Toyota is equipped the Tundra with separate climate controls for the cab. This is good if your traveling partner complains about being too cold or hot.

Features like more cup holders than any other truck, Sirius Satellite Radio, three AC adapters, auxiliary inputs for iPhone and Bluetooth help with entertainment and connectability.

I especially like the standard rear window and side mirror defoggers, which come in handy on those early spring mornings in east Texas.

As I said before, the best quality, dependability and features don't come with the highest price.
Oh, and by the way, Toyota has always been one of the best when it comes to resale price.

With all of these things in mind, the next time you want to upgrade your tow vehicle, look at the new 2012 Toyota Tundra. There is also a bonus for the serious tournament angler. Toyota has its Bonus Bucks program, which pays cold, hard cash for entering and placing in its sanctioned tournaments.

Steve Holland wants to especially thank 2012 sponsor Cowboy Toyota. Steve is a member of the Bass Pro Shops pro staff representing the Garland Texas Outdoor World. He is also a member of The Nitro Fishing Team. He represents Z-Man Bait Company, Gambler Lures, Tracker Marine and Mercury. He has been active in bass tournaments and the fishing industry for more than 20 years. You can contact Steve at texasgeckos1@yahoo.com or check out his website: www.stevehollandfishing.com.
Written by Steve Holland