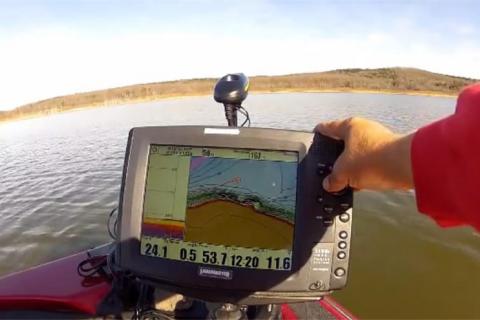 Not since Meriwether Lewis and William Clark plotted their overland route to the Pacific coast has a more ambitious swath of the West been surveyed by men in boats. Of course, we're talking about Humminbird LakeMaster's new Western States GPS map card, an impressive digital atlas of the best fishing waters in Arizona, California, Colorado, Idaho, Montana, New Mexico, Nevada, Oregon, Utah, Washington, and Wyoming.



Tip: Find a Lake using Humminbird's map coverage for lakes, rivers, and reservoirs in 11 Editions/Regions across the U.S. and parts of North West Ontario.

Tip: View of Humminbird LakeMaster Western Lake Chart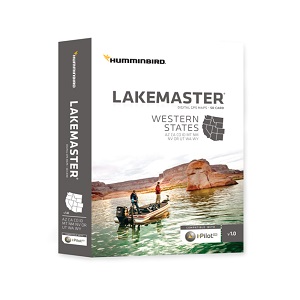 We know... many of those states the Lewis and Clark Expedition never even set foot in. Too bad President Jefferson isn't still alive to hear about this most recent 'voyage of discovery' – heartbreaking tales of busted props and broken lower units as LakeMaster's intrepid corps of angler-surveyors pushed deep into coves, creek arms, stump fields, and rock-littered bays to chart all those places that "just look fishy." The result? A map card that provides stunning coverage of over 1,150 lakes, 77 in high definition and 1-foot contours including some of the region's most popular lakes and reservoirs like Pleasant, AZ; Clear, CA; Don Pedro, CA; Isabella, CA; Oroville, CA; Shasta, CA. And the list goes on.


If it was a book, well, it'd read like The Journals of the Lewis and Clark Expedition. You can view the entire Western lake list from Humminbird here. LakeMaster's Western States Version 1 map card also brings the ground-breaking technology of "Follow the Contour" to your fingertips. The SD map card's new feature, when combined with a compatible i-Pilot® Link™ system, allows you to choose a path directly on or offset from any contour and automatically navigate it letting you focus on fishing more than ever before.  


"This has been no small undertaking. It's taken us years to bring anglers the most-detailed digital lake maps possible for the western United States," says Steve Wood, LakeMaster's product specialist/pro staff coordinator. "Today's anglers are savvy and want to maximize every minute on the water. Our digital lake map products help do just that, whether the customer is a professional or weekend angler.


Location is the one part of the equation that we can definitely put in the angler's favor. Not only that, this card allows any boater to navigate western waters safer than before." Now exclusively offered for Humminbird products, LakeMaster digital GPS maps offer angler-friendly features unlike anything else on the market. These include easy-to-read contours, depth highlight, water level offset, shallow water highlight and a scrollable lake list. In particular, fishermen across the country are singing the praises of three key features found only on LakeMaster digital GPS map cards.


Here's Why Anglers Love the LakeMaster Micro SD Card Digital GPS Map

Depth Highlight allows anglers to easily select and highlight any depth range to stay in the strike zone. Water level offset makes it easy to adjust the chart to the current water level for accuracy and precision—and shallow water highlight is like lower unit insurance – easy-to-see shading highlights potentially hazardous shallow water. "We're inundated with 'fan mail' via our Facebook pages every day, many with impressive fish photos," says LakeMaster brand manager, Dale Logue. "Anglers across the country are catching more fish thanks to a system that was designed to work seamlessly together. Combine LakeMaster maps with Humminbird sonar and Minn Kota's iPilot Link trolling technology – with features like SpotLock – and you have the ability to fish strategically like never before. Veteran anglers have always said successful fishing comes down to boat control. Well, now you don't have to be a veteran."


Click to Enlarge+ view of Humminbird LakeMaster Western Lake Chart