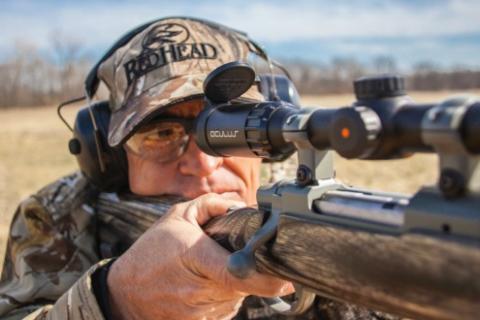 I have attended the Thompson Long Range Shooting School in Utah. One of the many things that I learned is that proper rifle scope mounting is critical for long range shooting, and that I haven't been doing this exactly right all these years.
Rifle Scope Alignment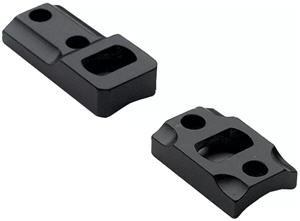 I usually use Leupold dual dovetail mount bases and a Leupold Ring Wrench to align my bottom rings. Then I just lay the scope into the bottom rings and slide it back and forth while rotating to make sure that the front and rear rings are aligned. Well, that's not good enough, and even slightly misaligned rings can dent the scope tube, distort the reticles and cause adjustment problems. Properly aligned rings create more surface contact with the tube to hold it securely during heavy recoil. The proper way is to use alignment bars, along with a lapping bar and lapping compound to fix minor misalignments.
Level Scope Crosshairs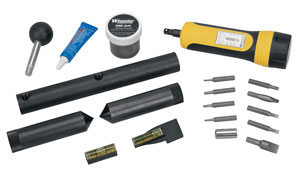 The second thing I've been doing wrong is just eyeballing my crosshairs to ensure that they are level before tightening down the rings. The alignment of a scope's crosshairs relative to the axis of the rifle bore is very important, especially at long range, and doing so with the naked eye is far too imprecise. The proper way is to use a scope leveler like the Wheeler Engineering Scope Leveler or reticle levelling system. Mark Thompson, the instructor at the school, also uses a hanging plumb bob to confirm his scope is mounted level.
The Proper Torque for Your Scope Bases & Rings
The final thing I've been doing wrong is either over- or under-tightening the screws on my scope bases and rings, or at least tightening them unevenly. Too tight and you could damage your scope tube; too loose and you risk having the scope move during heavy recoil; and uneven tightness could cause a mix of these problems, along with reticle adjustment issues. The right way is to use an adjustable torque screwdriver and adjust everything to the scope mount manufacturer's specifications.
The good news is that you can get all the necessary tools in a handy professional scope mounting kit offered by Wheeler that even comes with an instructional DVD.
Although proper scope mounting is critical for long range shooting, its benefits apply to shooting at shorter ranges too.
Good hunting.