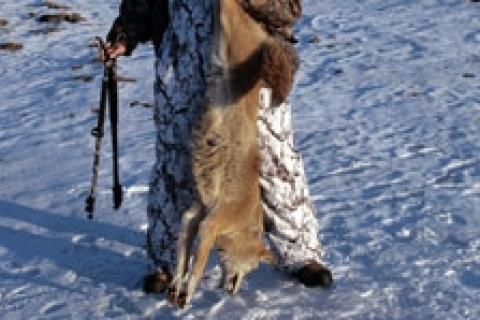 As much of Canada and the U.S. now sit under a blanket of snow, next whitetail season may seem like a distant vision for many of us. But some midwestern states, such as Ohio and Iowa, have late season muzzleloader opportunities that extend into January. Some Deep South States such as Texas also have January deer seasons. If you are lucky enough to live in one of these jurisdictions, good for you and keep hunting right to the very end.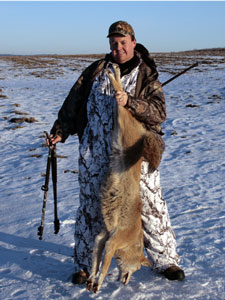 One way to prepare for next season is to hunt coyotes, which are a threat to deer herds.
However, for most of us, all we can do is daydream about monster bucks and spend our weekends over the next couple of months watching hunting shows on TV, right? Wrong. Now is the time to start scouting for next season, and you can even have some fun doing it.


If your area has a late season hunt that you plan to take advantage of next season, now is an ideal time to do some scouting of your hunting area.


Since this past season has just recently ended, the conditions are probably still very much like they are going to be next season. With the rut long over, deer will be firmly into their normal winter feeding and bedding patterns, and they aren't likely to change next year unless food sources change drastically. When it comes to big bucks, the scrapes they made during this past rut may be obscured by snow cover, but rubs will still be visible, as will browse lines in wintering areas such as cedar bushes. And the best part is that you don't have to be super careful about your scent and otherwise disturbing the deer since it will be almost a year before you are actually back there hunting them.


As the snow starts to melt in late winter, looking for shed antlers is another great and enjoyable way to find the bedding areas of any big bucks on your hunting property, and to get confirmation that they survived the last hunting season and should still be around for next opening day. Now that's a thought to keep you warm at night!


Another great way to get out there during the winter and maybe help out your local deer population a bit is coyote hunting. Many areas of North America are overpopulated with these cunning and adaptable predators, and they can have an impact on deer herds. And if you don't think that coyotes are a threat to big, mature whitetail bucks, have a look at this series of photos from Buck Paradise.


Not only is hunting coyotes a real challenge and a lot of fun, but it also helps keep your shooting skills sharp, along with other skills such as estimating shooting distances. Just make sure you take advantage of these outings by looking for deer sign at the same time.


Good hunting.