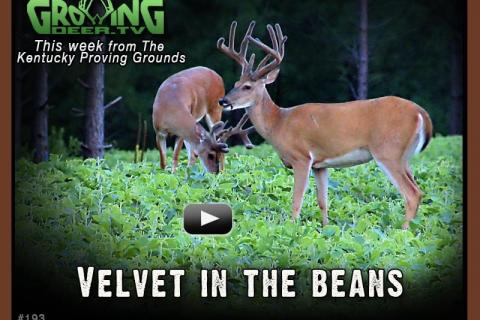 This is the episode to watch for deer hunters that like to see antlers - velvet antlers that is! This episode features a big herd of deer with several big, mature bucks in an Eagle Seed soybean field.  In addition to some awesome antlers, watch as Grant and Adam offer some tips on treestand placement so you can be more effective hunting this fall. The tips for hanging treestands begins  at video time 1:27. Scouting for the bucks begins at video time 2:33. See the big bucks starting at markers video times 3:18, 3:43, 4:03, 4:50.


Or join the conversation with other hunters and land owners on GrowingDeer.tv's facebook page
See more of Grant Woods videos and information useful for hunters.


From GrowingDeer.tv
Grant Woods