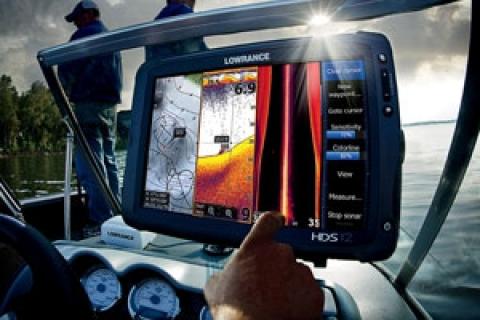 Carl Hartman of Clewiston, Florida, is a guide at Roland Martin's Marina on Lake Okeechobee. Hartman said few anglers fish for crappie in this massive natural lake in the hot season, but the fish still bite.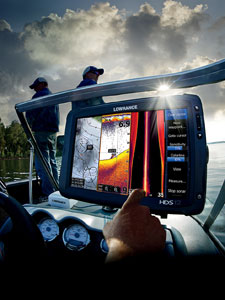 Use a fish finder to locate your depths for summer crappie.
"The trick is to find deeper, cooler holes in the lake. These are where crappie go after they spawn," Hartman explained. For example, dynamite holes (where sand and gravel have been removed), mouths of tributary rivers, dredged cuts near the rim canal and other deep gouges are the hotspots.


"Some of these holes are 20 to 25 feet deep and surrounded by flats that are only 3 to 4 feet deep. In the summer, the crappie concentrate down the sides of these holes, usually in 8 to 15 feet of water," Hartman said. "The trick is to find the depth where they're suspended, then to anchor, drop out your lines and wait for the fish to swim by."


The simplest way to discover the magic depth is to use a fish finder. However, crappie can also be located by test-fishing different depths. "I'll tie a bobber stop (piece of thread) onto my line at 8 feet and fish that depth for awhile. If I don't get a bite, then I'll slide the bobber up a foot and try again. I'll keep fishing deeper in one-foot increments until I start getting bites, then I'll continue fishing at this depth," he said. Hartman's favorite method is vertical-fishing small jigs, though he adds that "Missouri minnows" work just as well.


Most summer crappie fishing on Okeechobee is done at night. Night fishing anglers will head out at dusk, find a concentration of fish, then drop anchor and set out lights. However, Hartman adds that this hole-fishing method will also work during the daylight hours for anglers who can stand the heat.



Fish a Float for Summer Crappie


Crappie Fishing After Dark