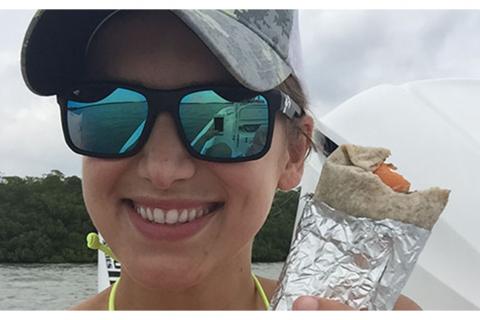 This is my go-to favorite venison recipe that my mom made and now I make it anytime we have a lot of people to feed. Not only is it fast and easy to prep but the marinated venison just melts in your mouth.
Venison Faijita Recipe Ingredients:
2 c. lime juice
2 c. soy sauce
2 c. Worcestershire sauce
3-5 lbs. venison skirt steaks/tenderloins (whatever cut you prefer)
3-4 red or yellow bell peppers, de-seeded and quartered
1 onion - cut into ½" thick rounds
Flour tortillas
DIRECTIONS
1. Whisk together lime juice, soy sauce and Worcestershire sauce. Add meat, peppers and onions. Turn to coat. Cover tightly and refrigerate for a minimum of two hours (I usually let them marinade overnight), mixing contents occasionally to cover with marinade.
2. Prepare BBQ on medium-high heat. Drain marinade and put meat and vegetables on grill. I prefer meat to be medium-rare so the inside is still very pink, depending on the thickness of the steak, this is between 5-8 minutes per side.
3. Grill veggies until peppers are tender and lightly charred, usually about 10-15 minutes.
4. Transfer steaks, bell peppers and onions to cutting board. Cut steaks diagonally across grain into very thin slices and cut peppers into thin strips. Halve the onion rings to separate layers.
Place all items on a platter and serve with warm tortillas! I also serve it with fresh salsa, guacamole, sour cream and refried beans. YUM!!!! It's even better as leftovers the next day.