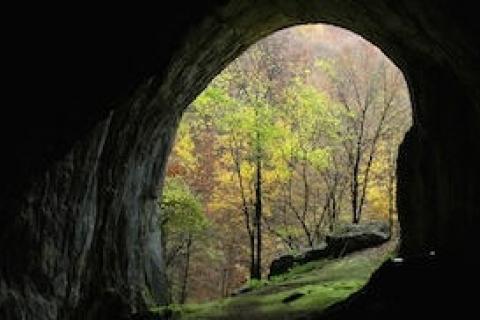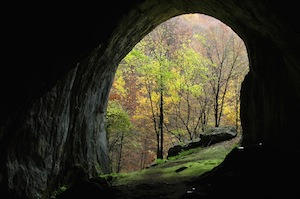 Spring has arrived, which means it's the perfect time of year for caving. Whether you're visiting show caves with your family members or attending some of the excellent National Speleological Society caving events in your area, both caving rookies and pros alike need to learn and/or revisit the key elements of caving safety to have a safe and fulfilling experience.


Before heading out on your next caving excursion, review these safety and etiquette tips, compiled from the National Speleological Society and cave.sbsar.org, below:


First and foremost: Never go caving alone. Better yet, set out on a caving expedition with at least four or five group members who stay together at all times; in the unfortunate event that someone is injured or an accident occurs, plenty of helping hands will be available to aid the person in need. 
Plan ahead for an emergency. Who will you contact if someone is injured? How will you deliver your message in the case of an emergency? Go in with a game plan.
Bring the right gear to keep you safe. This includes at least three sources of light (headlamps and flashlights), head protection in the form of a helmet/hard hat with a chin strap, rubber-soled boots, gloves, an emergency blanket, a First Aid Kit, water and energy-dense foods, a backpack to hold all your gear, and warm clothing worn in layers and appropriate for temperatures from 40 degrees F to 60 degrees F.
Before departing with your group, be sure to inform someone who has stayed behind of your plans and how long you'll be gone, so he or she can alert safety officials in case you don't return as planned. Note: Be sure to keep this contact person informed as to any changes in plans.
Stick to the pre-established routes in the cave, and move carefully. Surfaces in caves may be slick and unstable, so a rule of thumb is to keep at least three points on your body in contact with stable surfaces at any given time.
In addition to tripping hazards that can make you lose your footing, be aware of the hazard of falling objects within caves.
Know your limits. If you begin to feel tired or fatigued, call it a day.
And last but certainly not least: Leave the cave as you found it. Don't litter. Don't disturb cave formations or wildlife. Don't cause damage to the cave or its inhabitants in any way.


Now that you've got the ground rules of safety and etiquette down, where will your caving explorations take you?