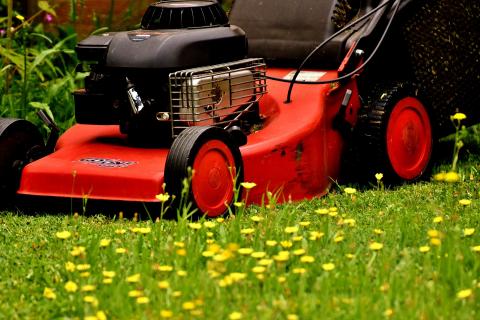 Mowing the Lawn is Actually a Great Way to Keep in Prime Bowhunting Form
At first the buzz was faint, but as the afternoon warmed, the rumble seemed to come from every direction.  Was it a swarm of bees awakening from their winter slumber? Or a pack of pesky mosquitos on the hunt for their first victims of spring? No, it was something far worse—suburbia coming alive with the sound of each neighbor cranking up their lawnmower.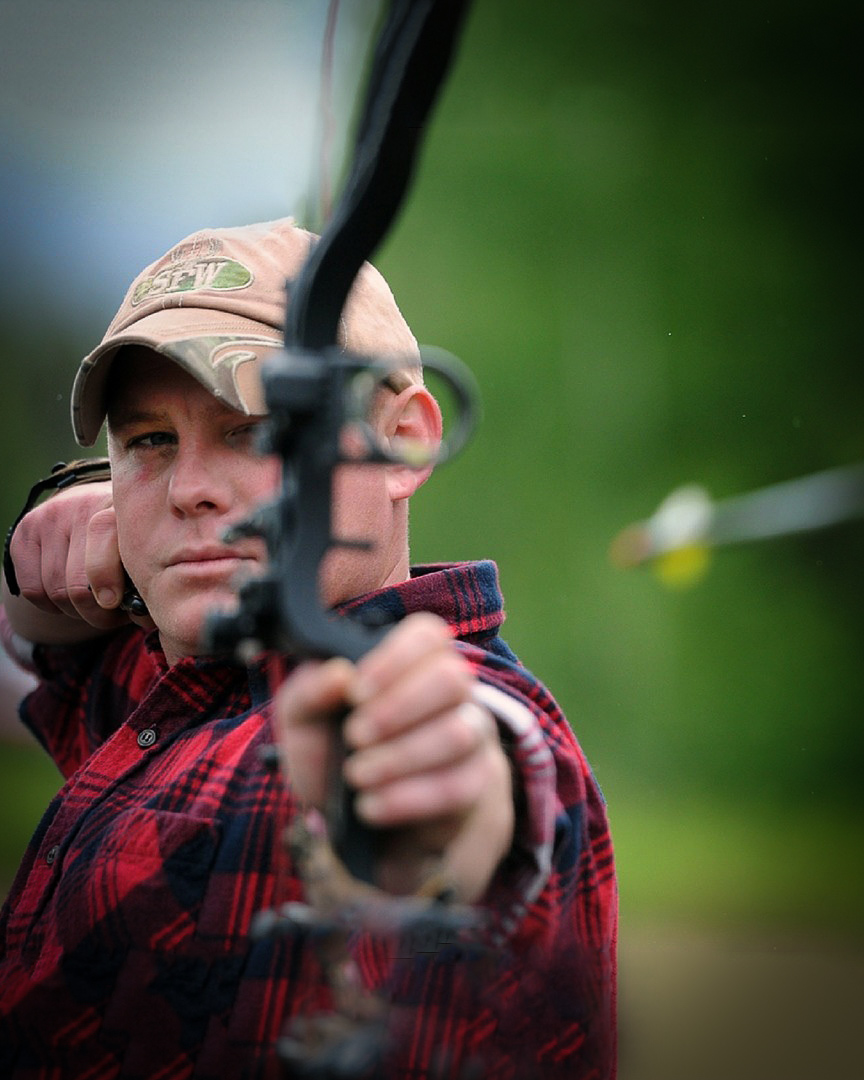 I took a peek out my back window and, to my dismay, was greeted with a patchy blend of dandelions and ankle-deep weeds that seemingly popped up overnight. Sure, the smell of fresh-cut grass is usually a great indicator that spring has finally sprung, but it also means the white bass are running, crappie are moving shallow, and mushrooms are starting to sprout. I had better plans for this sunny afternoon—but I had put off this chore long enough.
 
I trudged to the shed and—after a longing-look at the spinning rods stashed in the corner—finally located the lawnmower. It was right where I left it this fall, now buried under a climbing treestand, Christmas decorations, and a pile of duck decoys.
 
I pulled it out, topped the tank off with the remainder of last year's gas can, and gave the mower a couple of cranks. The third pull rewarded me with a snap, and I looked down to see the frayed remainder of the starter rope dangling from my hand. I've had largemouth give me a similar treatment before, but at least they were kind enough to do it while I was out on the water.
 
After a few choice words and a trip to the hardware store, I finally had the mower coughing up smoke and was back in business. I joined the neighborhood swarm and was able to fend off the dandelion onslaught for at least another 24 hours.
 
A quick glance at the sun revealed that there was not enough time left in the day to hit the woods or the lake, but I was determined to make the most of it. I grabbed my bow case and headed to my backyard, where I discovered how mowing the lawn is actually a great way to keep myself in prime bowhunting form.
1. An Easy Bow Practice Routine in the Off-Season
Every time I mow, I am going to practice shooting my bow. The grass is cut, the weather is nice, I'm already covered in dirt. I might as well enjoy the fresh-cut smell and sling some arrows. Since the chore will need to be done almost weekly, it's a great reminder to keep a practice routine through the off-season. By the time a late-summer drought rolls around, my buck fever will already be heating up.
2. Prep and Use Hunting Gear Before the Season
I learned my lesson the hard way with the lawnmower; I don't want to do the same with my bow.  Neglecting it until a week before the season could spell disaster. If I take time for routine maintenance and the addition of new archery accessories now, I can avoid long lines at the pro-shop.  I'll also be confident in my gear when opening day finally rolls around.
3. Switch Up Your Practice Routine
I wouldn't mow my yard in the same direction every time, and I don't plan to stick to the same practice routine either. I mowed vertical stripes this week, so I shot from different angles and positions—one for each stripe. I practiced standing, sitting, and kneeling, with the different angles requiring a change in shot placement on my 3-D target.
Next week I will mow in horizontal stripes.  I plan to shoot one arrow from each row until I'm no longer comfortable. By the end of the summer I might have a fleeting dream of a bigger yard, but one glance at the mower should fix that.
 
On the days when I get adventurous and give the yard a cross-hatch pattern, I'll shoot from random X's—no two spots twice. Live animals rarely make a habit of coming in at exact distances.  Learning to make the shot from varying spots should pay huge dividends in the field.
 
With a solid practice session under my belt, it was time to sneak the bow back inside, pretend like I've been working in the yard the entire time, and crack open a cold beverage—I deserved it.
 
Looking to take your bowhunting abilities to the next level? Learn to add visualization to your practice routine for even more success in the field.