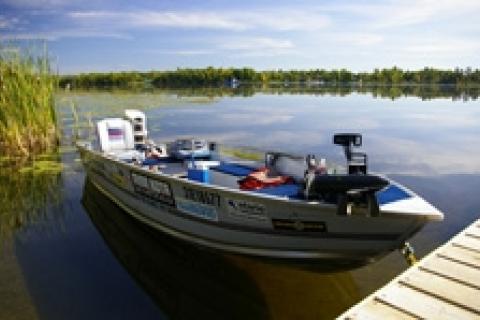 Waking your boat from a long hibernation is a chore we all eagerly await. There's no better feeling come spring than hearing the engine purr smoothly for the first time, ready to breathe life into another full season of fishing and just being on the water.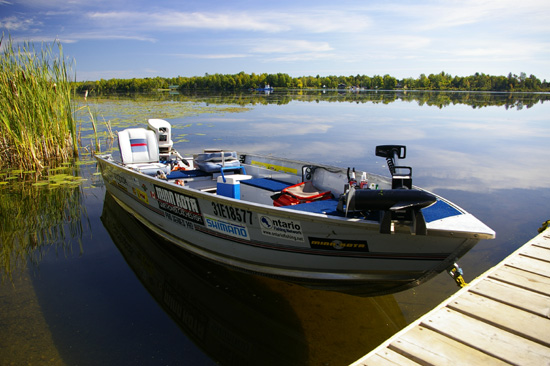 Getting into the habit of dewinterizing your boat, engine and trailer before hitting the lake ensures that everything will be in tip-top shape, leading to a stress-free maiden voyage and far less headaches when riding the wet stuff. Follow this simple guide to find out the necessary steps to success. Be sure to check out the video checklist for boat trailer maintenance below.
Start Prepping Your Boat for Warm Weather
The first step to take after removing the cover, tarp or shrink-wrap is to give the boat a thorough cleaning. This includes wiping down the interior of the boat, vacuuming the carpet and power washing the exterior. If you wax your hull, now would be the best time to do it.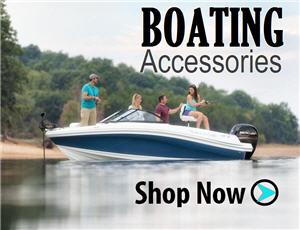 While working on the outside of the boat, do a visual check for any gouges or cracks in the hull. Also look for missing or loose rivets. If any damage is found, outside help may be required to fix it.
Check the bilge area - for any dirt or debris that may have collected over the winter. While there, install the drain plug. I'll repeat once again - install the drain plug. A very important step before making that first launch!
Any items that were removed for winter storage should now be placed back in the boat. This includes such things as boat seats, life vests, first-aid kits, fire extinguishers and flares. This is a good time to inspect all of your safety equipment and replace or repair if necessary. (Remember to check expiration dates on flares, inspect ropes on anchors and certify extinguishers if needed.)
Check battery fluid levels -  and top off if necessary using distilled water. Also check terminals for corrosion, and clean and lubricate with grease. Although your battery should have been regularly charged over the winter, ensure that it is at full strength before placing it back in the boat.
Connect all electronics - (fish finders, GPS, bilge, live wells, radio, VHF, lights, etc.) and ensure that they are all working properly. If applicable, make sure the horn is sounding loud and clear.
Tip: Shop New Boat Bilge & Aerator Pumps here
Also check hatch hinges for smoothness; apply oil if needed.
If you own a trolling motor -  now is the time to reinstall, or if it's already on the boat, check to make sure it is working properly. Test the entire range of the foot pedal (if applicable), as well as speed and directional controls. Also make sure that the prop is in good shape and is snuggly fit on the base of motor.
Dewinterizing Your Boat Engine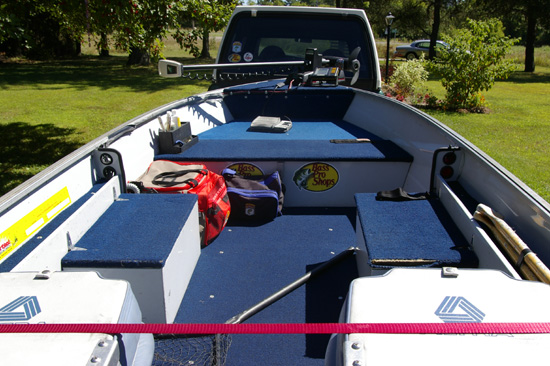 Install fresh spark plugs - in the engine, ensuring that the "gap" is at the correct spacing (see your owner's manual for information). Also place a spare set in an emergency kit and keep on board.
Change the lower gear case oil - was not changed during the winterization step, now is the time to do it. Check other fluid levels, if applicable, and fill or change if necessary. Lubricate all moving connections, including the steering, throttle and shifting. Also grease splines on the propeller shaft with the recommended marine grease.
While doing this, look for damage on the propeller itself. If cracks, breaks or dents are found, a new unit may need purchasing, or getting it rebuilt might be an option. When replacing the propeller, torque the nut to the manufacturer's recommendation. (This can be found in your owner's manual.) Now is also a good time to buy a spare prop if you don't already keep one on board.
Reconnect fuel lines - paying careful attention to tighten hose clamps or replace if needed. If lines are showing wear and tear, or feel brittle to the touch, then they should be replaced. Also check the starter cord for any frays, knots or pronounced wear.
If possible, test your engine out at home by using a garden hose and engine muffs. This will allow you to establish that everything is working up to snuff, and any adjustments and repairs can be easily made while standing on dry ground.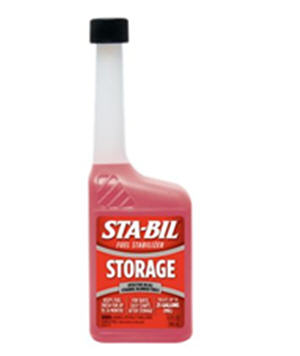 It is recommended that the water impeller be changed every two years, or whenever the discharge stream is not being displaced strongly or in a straight line. Keep this in mind when you start the boat.
Your engine may smoke considerably when running for the first time, but don't be alarmed. This is common and a result of the fogging agent and fuel stabilizer such as STA-BIL Fuel Stabilizer being run through the system. While the engine is idling, it is a good idea to check for any water leaks from the cooling system, as well as making sure that all of your instrument gauges are working properly.
Tip: STA-BIL Fuel Stabilizer protects your engine from gum, varnish, rust, and corrosion, and prolongs the life of any engine. End the need to drain the fuel of your 2- or 4-cycle engine by treating it with STA-BIL before storing.
When you launch the boat for its maiden voyage, there are a few areas to keep an eye on. Your first concern should be to make sure there are no leaks evident, paying careful attention to the bilge area. You will also want to check that the water intake mechanism is working for any live wells on board. Lastly, make sure that the engine shifts smoothly and effortlessly from forward, neutral and reverse.
Boat Trailer's Need Spring Maintenance Too
Although often overlooked during the spring maintenance ritual, giving the boat chariot a once over is a necessary requirement. Let's face it -- we've all seen too many broken down trailers at the side of the road to not take this step serious.
Watch This Boat Trailer Maintenance Video Checklist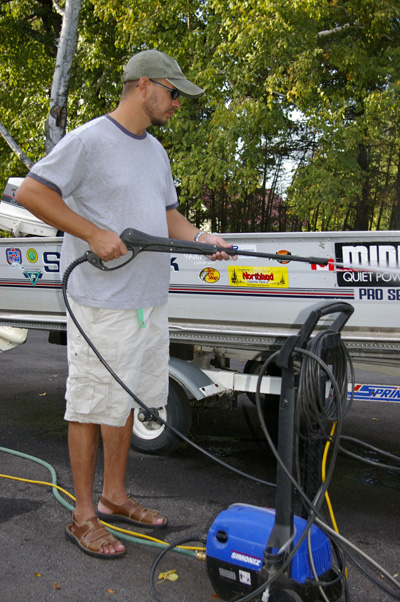 The first step is to give the entire trailer a visual check. Look for bends or cracked welds on the frame itself. Also check springs and suspensions for wear and tear or faults. These could turn into a serious problem, so make sure repairs are done if any deficiencies are found.
Tip: Shop boat trailer accessories here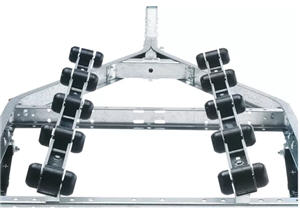 Go over the trailers rollers or bunks - replacing any parts aren't working properly. (Obviously, you will need to have the boat in the water to make these repairs.)
Check that all lights and turn signals -  work adequately. (Remember the brake signal and four-way blinker.) Replace any burnt bulbs and fix any weak connections if found. Also check the wiring and connectors on the tow vehicle.
Look at the wheel bearings -  they should be repacked in the spring with fresh grease, paying careful attention to torque lug nuts to appropriate levels when putting the wheels back on. Check the overall condition of your tires, which includes cracking (usually on the sidewalls), tread depth and air pressure.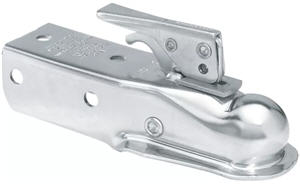 The winch strap -  should be in good shape, and showing no signs of fraying or unevenness. Replace if necessary. Tie-down straps should also be inspected for damage or wear and tear.
The winch operation itself should be smooth and free flowing. If not, a squirt of oil should remedy the situation.
Check that the trailer coupler and latch assembly -  is working smoothly. Any looseness can be a sign of a problem beginning. The trailer hitch on your tow vehicle should also be given the once over.
Getting the boat ready come spring is paramount to smart boating and hassle-free times. Not only will your boat perform better, but the likelihood of a problem occurring is greatly diminished. Enjoy waking up your boat this year, and here's to a safe and prolonged season on the water.
Shop boating supplies and boat accessories at Bass Pro Shops here