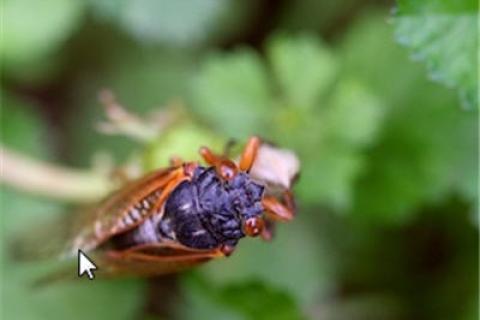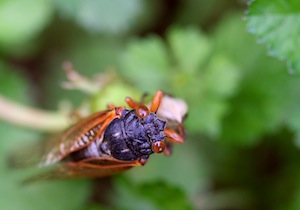 Over the next few weeks, billions—maybe even trillions—of Brood II cicadas are buzzing their way across the Northeast. It's an event that happens only once every 17 years, and causes anglers to debate how the insects' presence impacts fishing conditions. 


Some veterans say that bass fishing suffers, because the fish overfeed on cicadas. Others contend that they result in the best bass fishing ever, because cicadas—which typically stay close to trees and bushes—often get stunned or left for dead on the water, bringing fish to the surface. 


In my opinion, cicadas have a more subtle effect on the topwater bite. Anytime a new food source presents itself in the food chain, that's a good thing for anglers. As the cicadas cling to bushes and trees, this causes an array of other organisms to change their feeding habits, drawing fish closer to the shoreline in the process. 


In short, this creates more shallow water activity, improving your prospects. As a bonus, the larger fish in the New England area are just surfacing, meaning that your catches will likely be larger, too. 


As for equipment, I'm going to make the most of cicada season by using shallow diving crankbait, throwing it in anywhere from six inches to three feet of water. When your bait hits the water, don't let it move until all the ripples have disappeared. Then, give it a tug. If there's a bass nearby, you'll get a good bite. 


I also like to throw Strike King KVD Crankbaits. In these types of topwater situations, I'm going to use XPS Bass Pro Monofilament line, because it floats. Consider using a longer rod around 7-feet, to give you a little bit more action and flex on the top of the rod from the Abu Garcia line.


These are just a few of the tips that help me make the most of the topwater bite. I hope you find them helpful.


Question: Do you plan hit the waters during this year's cicada invasion? 


by Gene Ellison