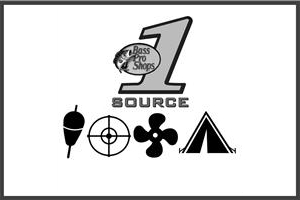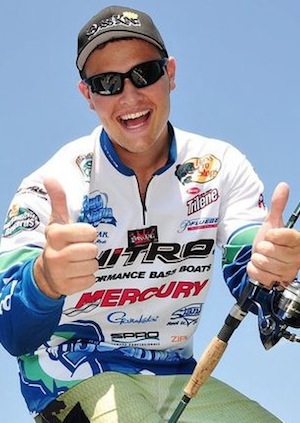 Spring is finally here, and nothing gets fish moving and aggressively feeding like warmer, longer days. As the air temperature warms, so does the water temperature—triggering the fish to move towards the bank for the annual spawn. This is a perfect opportunity for anglers to target big bass in shallow, easy-to-fish areas.
In the winter months, the majority of the fish are slow and lethargic. This happens because a bass has a metabolism that is directly related to the water temperature. This explains why slow moving baits such as a Stacey's Finesse Jig are a great option for cold-water fishing. 
But as the water warms, the fish become very aggressive, actively chasing baitfish in shallow water. Shallow diving crankbaits are great choices for covering water and finding big aggressive fish, especially on Alabama's numerous spotted bass fisheries. A SPRO Fat John 60 Crankbait is a perfect bait for catching these fish, and remember crankbaits work best when bumped into the bottom or cover, such as brush or docks. 
At this time, the fish are still in a pre spawn feeding mode with water in the 51-55 degree range. But as the water temperature climbs into the low to mid 60's, the bass begin the spawning process. Shallow points and flats are the areas of choice for spawning fish. Key pieces of structure such as random stumps or rock piles offer the perfect place for bass to make their nests. These spawning fish can still be caught on moving baits, but there is a better option that seems to really perform well. The rig that I love to throw during the spawn is called the Carolina Rig. 
The Carolina Rig was catching big bass long before I was born and is still a deadly presentation today. When fish set up on their nests, they are doing it for one reason: to reproduce. While on the nests they are very territorial and aggressive, protecting their eggs and fry. This being said they are not very likely to leave there comfort zone to chase a lure. But a slow moving Carolina Rig pulled through their nest is normally too much for them to resist. 
Here is what you will need to pick up at your local Bass Pro Shops to set up this rig. A Carolina Rig consists of a heavy sinker such as a Bass Pro Shops Premium Brass Weight in a three-eights ounce to a one-ounce size. The weight is normally followed up with a glass bead for extra noise and then is connected to a swivel. On the swivel you connect about a 3-foot section of leader—either monofilament or my preference, 15lb Berkley Trilene 100 percent Fluorocarbon. Attach your hook of choice such as a Gamakatsu 3/0 Extra Wide Gap hook and your favorite soft plastic bait and you are ready to go. This rig in essence creates a bait that is freely floating behind the weight just off the bottom. This slow moving approach is deadly when drug on shallow points or flats.
So give the Carolina Rig a try. And remember when the weather gets nice and we start to move around more, so do the fish. Also remember to practice catch and release when fish are in this vulnerable stage. I know for a fact that when you catch a spawning fish and release it most of the time they will go back to their nest and resume their business, but if you don't release these fish then all the eggs and soon to be fry that the bass were protecting don't stand a chance. So protect the resource for future generations and practice catch and release in the spring of the year. If you do want to put some meat in the freezer wait about a month and then start stocking up with the smaller, better tasting male bass.
For more articles and videos get on Facebook and go to my Joeyfishing page as well as the Leeds, Alabama, Bass Pro Shops page.
I'll see you on the water!