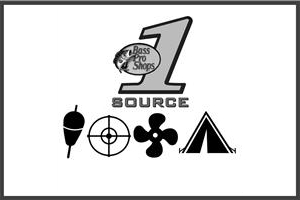 Spring is here for the southern half of the United States, bringing with it a variety of opportunities to catch hungry, healthy bass. You should notice this time of the year that most of the fish you catch will have huge protruding bellies. The reason is that the water is warming, and the bass are aggressively feeding to get ready for the spawn that will soon follow. 
This aggressive feeding, along with eggs in their bellies, makes the winter-to-spring transition an angler's best opportunity to catch a true trophy. Many of the fish are easily accessible, staging in shallow water on small gravel and clay points near spawning pockets. While there are a variety of different ways to catch these aggressive fish, one of the most effective is on a rattling bait, also called a lipless crankbait.
The originator of this style of bait is the Bill Lewis Original Rat-L-Trap. Many other companies have now created their own version of the lipless crankbait, such as Bass Pro Shops very own Bass Pro Shops XPS Rattle Shad. All brands of the lipless crankbaits will catch fish, and often large numbers of them. This creates a tremendous opportunity to catch fish that are bunched up together on back-to-back casts. Many tournaments are won this time of year on one area in a very short period of time.
Now here is the key to making these lipless crankbaits work for you. The old standard technique is just casting the bait out and reeling it steadily back to the boat, but the thing that seems to drive fish truly crazy is pumping and hopping the bait. For some reason, springtime bass have a hard time resisting this presentation, and they will often inhale the bait as it falls back to the bottom. This technique successfully imitates a wounded baitfish and creates a perfect opportunity for the fish to get an easy meal that drops in front of their face. 
Specific equipment is always very important in bass fishing. The setup I like to use for my lipless crankbait fishing is a 7'6" medium action Temple Fork Outfitters Gary Loomis Signature Series Freshwater Trigger Rod. I prefer a medium action rod for the reason that it allows the fish to make runs and not pull the generally small treble hooks out of the skin of their mouth, and the 7'6" length lets you make long casts, maximizing your possibilities of getting the bait in front of a fish. I like to accompany the rod with a high gear ratio reel, such as the 7.1:1 Pflueger Patriarch Baitcast Reel, and 15-pound Bass Pro Shops® XPS® Signature Series Fluorocarbon. This setup will give you the best opportunity of landing the big one when she eats your lure.
So stop by Bass Pro Shops and get all the gear you need to enjoy the beautiful warming spring weather -- and catch some great fish while you do it. Also, remember that these fish are very close to spawning, making it very important that you protect the resource by releasing the big trophy bass that you are bound to catch. The smaller, more plentiful male fish are generally much better tasting anyway, and in properly keeping some of these smaller fish, you will be doing nothing but enhancing the resource. So be safe and catch a big one!
I'll see you on the water!!!
by Joey Nania