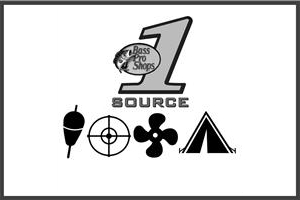 Choosing the right lure can be a difficult task in the sport of bass fishing. With so many different baits and techniques to choose from many anglers simply don't give a certain bait the opportunity to catch fish for them. The technique I want to talk about in this article is crankbait fishing. 
The great thing about a crankbait is how much water you can cover when using these fast moving baits. Quite often covering water and finding the aggressive fish is the key to fishing success. Now if an angler tells you he has been crankbait fishing, that is a very open statement which really leaves you with a lot of questions that still need to be answered to figure out what specific bait the person is using. Crankbaits come in a variety of different brands, styles, sizes, and probably the most important of all, the depth the bait is designed to dive. So crankbait fishing is something that is extremely versatile and can catch fish in many different situations, and can cover a wide depth range.
From extremely shallow one-foot deep water to 25-foot deep offshore ledges, the crankbait can cover it all. When you find fish in shallow water, there are a couple of different baits that really get the job done. For fishing shallow flats or points in the spring of the year a tight wobbling slender bait such as the Rapala Shad Rap or a Bass Pro Shops Static Shad is a perfect choice. 
If you find fish positioned on any shallow cover such as brush, docks, or lay down trees then that changes the game a little bit. Companies such as SPRO, Strike King, Bass Pro Shops, and many others have crankbaits that are designed to be fished through the thick stuff. The SPRO Little John square bill is a great choice in this type of cover. The square bill crankbait was really made famous by professional angler Kevin Vandam with the Strike King 1.5. So don't be afraid to throw it in the thick stuff and let that square bill do it's job and deflect off of the cover. This will create some great strikes from fish that are triggered when the bait crashes into where they are hanging out.
Now if you are targeting fish that are living on deep structure, such as the end of points, or on offshore humps and ledges the crankbait you choose should change. All companies that produce crankbaits have specific designs for catching fish in a wide depth range. For targeting fish in the 8 to 12-foot zone the Little John Baby DD is a great choice. In 15 to 25 feet of water the Strike King 6XD is a great bait to through. So let me give you a tip to make things a little simpler. 
The true key to catching fish on a crankbait whether in 1 foot or 25 feet is to make your bait hit the bottom, or the structure you are targeting. Just simply reeling a bait through the water column will rarely entice a fish to strike. So figure out how deep the fish you are targeting are hanging out and select a bait that can get to that depth and dredge along the bottom. You will find that almost every fish you catch will hit the bait when the bait is digging in the bottom or slamming into cover. This is what triggers a bass to strike, and this is the key to making the crankbait work no matter what depth you are targeting. 
So definitely give the crankbait a chance, if you do you will find a technique that can catch fish in all four seasons and in any depth. There is no better place to find all your crankbait needs fulfilled then at Bass Pro Shops.
I'll see you on the water!