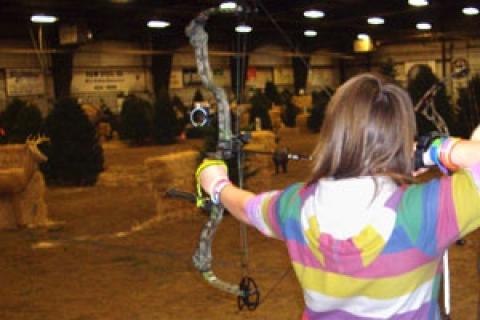 When the wildly popular Hunger Games movies came out, bowhunting suddenly became front and center. Both of my daughters wanted a bow, my sister gave Katy her old bow and the Claycomb family was suddenly bow poor!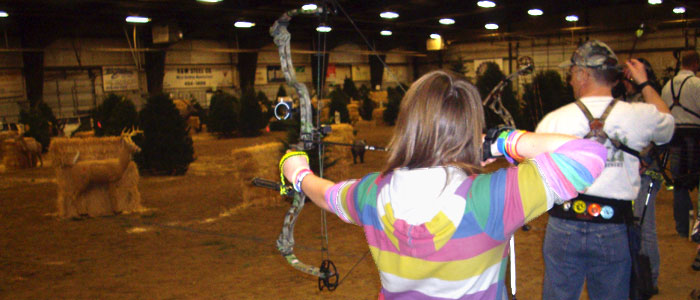 If you've never bowhunted, I can see how that it would be intimidating to get into. Archery has progressed light years and become super technical since I started. So how do you get into the archery world? First, go to your local Bass Pro Shops and shoot a few bows (where available) to see which one is the most comfortable. Then buy a target so you can practice. Bass Pro Shops carries a plethora of Morrell targets to choose from, which are the kind I use.


Now you're ready to venture out into the world of archery. Friendly competition always helps motivate you to improve your skills, so the next step is to visit a 3D shoot. Bowhunters are a friendly group and most of them will be glad to help you out.  


Years ago Robert Martin with Blacks Creek Guide Gear invited me to my first 3D shoot. Wow, I had a blast. Don't be intimidated. Everyone is helpful and friendly. Don't worry if you go by yourself; half the time I just jump in and shoot with another group.


Loosely, here's how a 3D shoot works. Usually you go with some buddies and shoot with your group. You sign up and get a scorecard. At each station, you get one shot. You can pay extra and get a mulligan, which allows you one target to shoot twice. Targets have a bull's eye on them. They're not perfect circles like on a rifle target but somewhat follows the kill zone.


The target will have three overlaying circles. A body shot is 5 points; if you hit in the largest circle you score 8, the second one 10 and the smallest circle an 11 if they are scoring them. You keep your own score and at the end turn in your card. If you want exact rules, visit SLO 3D Archery.


To help explain scoring for 3D shoots, here's a video from Hoyt Archery:


Most shoots around where I live will have three courses and around 45 targets. There will be a marker at each target that you shoot from. There will be a closer marker for kids, longbows and recurves.     


3D shoots force me to practice, and I learn something new at each one I attend. If you're a kid or woman in the background reading this article, don't be shy. I bet 20 percent of the attendees are women and kids. Trust me; someone will be glad to help you out if you're new to the sport.