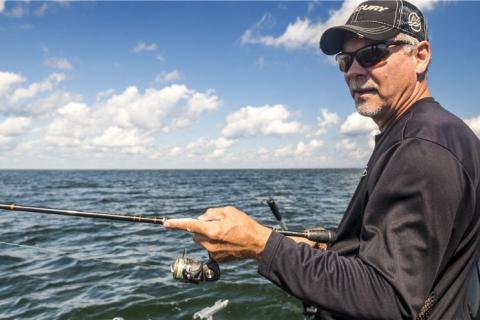 At one time, stopping at the local bait shop on the way to a favorite fishing hole to pick up minnows and worms was just part of the day. Now, instead of stopping for live bait, anglers have been picking up awesome artificial bait at local bait shops and retailers like Bass Pro Shops.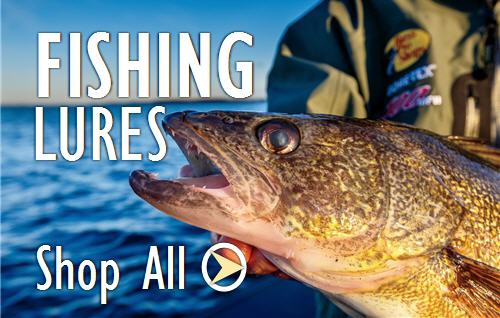 The great thing about artificial fishing baits is; they are easy to store, you don't have to worry about keeping them alive, and they aren't messy! Live fishing bait may only last for one or two bites, but soft plastic baits can last for several bites. Take live worms for example, gone is the process of keeping worms readily accessible in the boat but out of the sun and no more worm dirt in your boat. Also gone is trying to keep the worms alive between fishing trips. Hassle free? Yes!


The convenience of artificial baits over live baits is not the only reason to choose them, sometimes fish prefer them and they do catch fish. Yes, there are days where its best to present a walleye with live bait, but many times I've found the fish often prefer a good quality soft plastic bait for over live minnows and worms.


Here's my list of recommended go-to artificial bait and tackle for walleye fishing.


Shad Bait - The Artificial Kind

The PowerBait 3" Ripple Shad is one of the best selling baits on the market because of the ribs in the tail that give it a great swimming action, even when it is being retrieved slowly. If you need a bait with a wider profile to attract big fish, the PowerBait 4" Pro Shad has a lot of tail action that gives off vibrations as it swims through the water. These baits are best used with a Bass Pro Shops XPS semi-stand-up 1/4 ounce or 3/8 ounce jig. These jigs allow the fish to easily suck them right up off the bottom!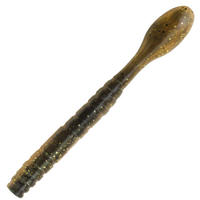 PowerBait Jig Worm
Soft Plastic Worm Bait
Let's not forget about the worms! The Berkley PowerBait 3" Pro Jig Worm attracts fish through a flipping action that displaces water, letting the fish know that a meal is nearby. This bait is also very limber, so the tail is constantly moving.


When I'm fishing rivers I like to use the PowerBait Rib Worm. It has a curly tail that gives a subtle vibration and reacts to the slightest movement of the rod. I like using natural colors when using worms because I feel they mimic a real worm best.


Berkley Gulp Minnow
Gulp Baits for Walleye

Berkley Gulp! Baits are also an excellent choice when targeting walleyes. The make-up of these baits allows them to disperse scent as you work them back to the boat. This creates a wider strike-zone and increases the chance of them finding your bait. The Berkley Gulp! 3" Minnow is the go-to bait, if you are chasing small fish you will want to use a 2.5" bait and a 4" bait for large walleyes.


My Fishing Gear Preferences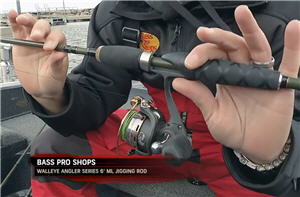 Walleye Angler Spinning Rod
For equipment, I like to use a 6' medium light jigging rod, such as the Bass Pro Shops Walleye Angler Spinning Rod (Model Number: WL60MLJS). For fishing line I use either a 10 LB Berkley NanoFil or 8 LB Berkley Fire Line.  Both are no-stretch lines that give a lot of sensation. They are also thin lines, so current doesn't move them around a lot. NanoFil is the best choice for making long casts with light jigs, because it is very slick and smooth. For a leader I use a Berkley Trilene 100% Fluorocarbon Professional Grade line in 10 LB test, which is almost invisible to the fish.



Find Berkley fishing line at Bass Pro Shops
Fishing Tip Bass Pro Shops Walleye Angler Series Rods
Editor's Note: If you have questions or comments on this or other articles of mine you may have read, contact me through the website The NextBite.