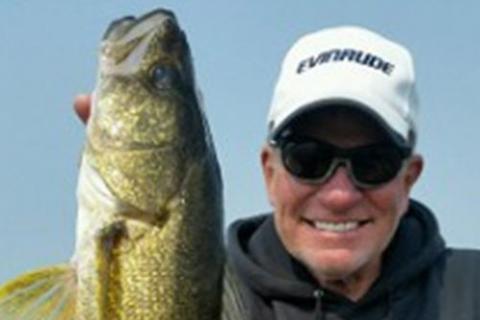 Yes folks, it is that time of the year. No, not time to put up your fishing gear for camo to blast a few of Bambi's brethren, though that does sound like a good time. Nope, it is the off-season for professional walleye anglers so that means it is the on-season for the feared, fabled, often imitated and never duplicated Three Questions from WalleyeFIRST's Dave Landahl.


This week we delve into the psyche of walleye pro and radio personality Eric Olson. Will Eric survive the questions or will he crack under the immense pressure? Read on and find out.


DL - What would you be doing if you weren't a pro tournament angler?

EO - I'd likely be doing about the same things I am doing now. Instead of tournaments, I'd be guiding on the Mississippi River. Work with Evinrude, host my radio show and during the winter months, teach skiing.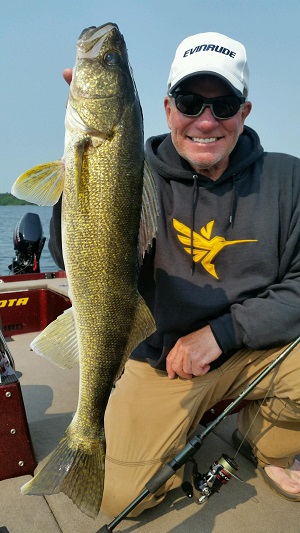 I love being an educator and communicating with people. It is so rewarding. Sharing knowledge in the short time I am together with people at, let's say a seminar or on my radio show, and hearing about the positive impact it had on them. I love it. So really, not much different other than the pro tournament fishing aspect.


DL - Is soccer an important sport to most Americans?

EO - I need to break this answer down. There is no question that soccer is an incredible sport with wonderfully talented athletes. I don't think anybody doubts that.


Now, imagine if you are in a sports bar in most places in the country and there are five televisions on. If one of them has soccer on it, that is the TV that is most likely going to be switched to something else. Right or wrong, soccer is just not high on my list of sports to watch. It's lower than NBA basketball.


DL - Micro-brew or macro-brew?

EO - Micro. I like to drink beer for the flavor. Sipping a few and matching them with food.


Now, that can change if I am at a deer camp or other similar situation. There may be a few consumed then and well, I have to watch my girlish figure. I'm about 50 pounds down from four years ago.