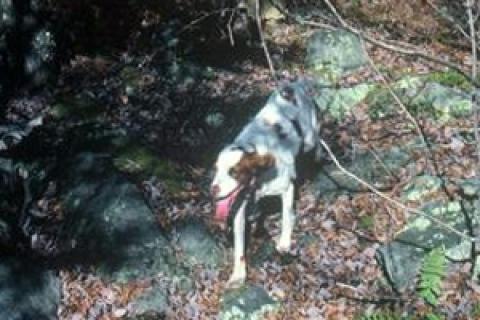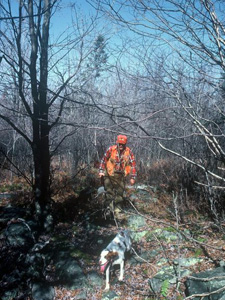 You can hunt woodcock in West Virginia with or without a canine.
When I was growing up most hunters in my neighboring state of West Virginia didn't know a woodcock from a woodchuck. Recently, though, the secret's getting out: the Mountain State is a terrific place to enjoy wingshooting for this diminutive long-beaked bird.
Although they evolved as shore birds, over the centuries, woodcock gradually gravitated inland to moist, brushy thickets bordering streams where they find abundant quantities of earthworms to dine on.
The main reason woodcock were ignored by most West Virginia hunters in the past is that a tradition for hunting them never fully developed like it did in New England, Canada and the Midwest. Over the years, though, a small but growing contingent of woodcock hunters has evolved.
West Virginia has both resident birds and visitors that fly through, stopping in the state on their way south to Louisiana. Wildlife biologist Bill Goudy told me that woodcock nest in every county in West Virginia. The most well-known breeding area is the Canaan Valley, in the east-central part of the state. This cigar-shaped, 40 square mile basin holds a breeding population of 1,200 to 1,400 woodcock.
When the season opens in October, resident birds are the main ones available. By early November, large, steady flights of migratory woodcock start filtering in to coverts where they find moist ground and worms.
The first three weeks of November are best, but birds can stay around well into December some years. As a bonus, while pursuing woodcock you'll often encounter grouse, and the season is open for them as well.
Woodcock can be hunted in West Virginia with or without canine assistance. Certainly the former is preferable if you have a slow-working, careful dog. If not, you can jump up birds on your own by focusing on the low-growth vegetation the woodcock prefer.
Look for trees 8 to 15 feet tall near moist stream bottoms or beaver ponds. Favorite species they like to hang out near are willow, alder, aspen, hawthorn, beech, birch, dogwood and wild crab apple.
Search for the small white "splashings" the birds leave and also holes they make with their beaks — about the size of a pencil. Work through the cover methodically, pausing often.
I like to shoot an open bored or improved cylinder choke with size 7 ½ or 8 shot. These birds aren't difficult to bring down, and with or without dogs, they usually get up at close range.
While the Canaan Valley is the most famous woodcock hunting area, you can find the birds anywhere in the state. Populations are highest in the Ohio River Valley and the main range of the Allegheny Mountains. Good wildlife management areas in the Ohio River region are Conway Run, Hughes River, Lewis Wetzel and McClintic. In the east-central part of the state, Edwards Run and Sleepy Creek WMAs, Monongahela National Forest and Seneca State Forest are good choieces.
Contact
Bob Beahm is a high-quality woodcock guide who I've hunted with in this area often. You can reach him at 304-636-6294. A great place to stay if you hunt the Canaan Valley area is the Canaan Valley State Park, 304-866-4121. It has lodging, a restaurant, indoor pool and cross country skiing available.