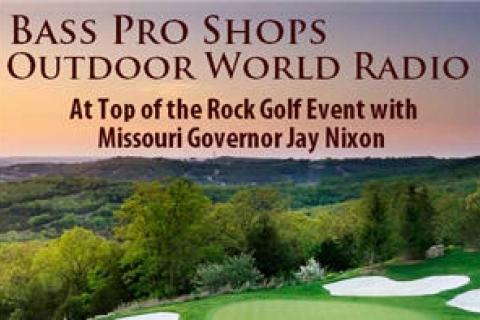 Go behind the scenes at the Big Cedar Lodge Legends of Golf event by tuning into Bass Pro Shops Outdoor World radio, which airs on RURAL RADIO SiriusXM Channel 80. You'll hear the legends of golf as well as those celebrities from the world of NASCAR, fishing, hunting, target shooting and much more.


If you missed yesterday's show, you can still hear what Missouri Governor Jay Nixon has to say about this special celebration of golf's greatest legends and Missouri's amazing outdoor opportunities


Bass Pro Shops Outdoor World, a radio show broadcast throughout the U.S. and Canada. The show will air LIVE from Top of the Rock June 4-6 every day from 4 p.m. to 5 p.m. Central time. On Saturday, June 7, join host Larry Whiteley at 9 am Central time on RURAL RADIO, found exclusively on SiriusXM channel 80. 



Listen to a sample of this episode.