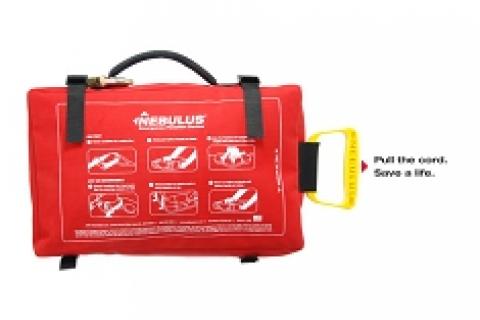 Each year in North America an average of 60 people drown when their snowmobiles and ATV's crash through thin ice on frozen lakes and rivers. The Nebulus Emergency Flotation Device is a compact, self-inflating, life-saving tool that has been engineered to combat these accidents. Designed and manufactured by JTW Associates in Lakeville MN, the Nebulus device can be attached to a snowmobile or ATV and manually deployed by the rider. The inflated device provides flotation to support up to 3 riders on top of the device as well as the tethered ATV or snowmobile just under the surface.
The original Nebulus Emergency Flotation Device was designed in conjunction with Mechanical Engineering students at the University of Minnesota. Over the last 7 years it has undergone many refinements with the feedback of multiple Minnesotan Fire Departments, First Responders and Ice Rescue organizations.
Currently, many of the top ice fishing professionals, including OutdoorsFIRST Media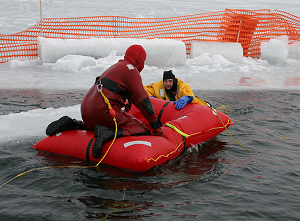 on the Ice and the Clam Ice Team, have Nebulus devices attached to their machines. In Dane Co., WI, where the law requires ATV and snowmobiles to be equipped with flotation devices, the Dane Co. Sheriff's Department uses the Nebulus Device while patrolling the lakes and rivers.
To date the Nebulus device has saved over 100 lives. To find out more, visit www.nebulusflotation.com.