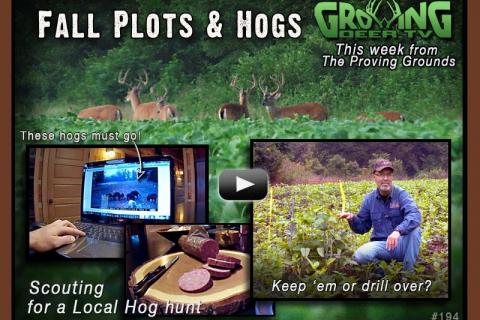 Keep 'em or drill over? Dr. Woods explains how and when he decides to pull the trigger on re-drilling a stressed bean plot. We're targeting hogs on a local property and planning for some bacon. Time to grab a box of Winchesters! Plus strategies for hunting water sources during the rut.


Or join the conversation with other hunters and land owners on GrowingDeer.tv's facebook page
See more of Grant Woods videos and information useful for hunters.


From GrowingDeer.tv
Grant Woods